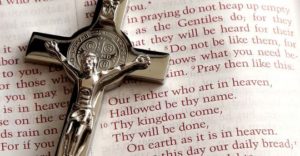 September 30, 2020 Once again, I (Maureen) see a Great Flame that I have come to know as the Heart of God the Father. He says: "Children, you are faced with important decisions in this upcoming election.* Above all, pray before you decide. Your nation** was founded on the right to pray. You have that right now. Put it to use. Then, I will help you choose."

"These days, elected officials do not, for the most part, establish a good relationship with Me to help them in their official duties. Some use their office towards personal gain. Many have personal agendas hidden in the background. Prayer will help you to uncover the Truth. The nation that stays close to Me is the one that will prosper."

"A good prayer life helps you to treat each other with respect. It is through prayer My Divine Will becomes clear to you. It is then you will know how to handle each challenge. Prayer is the way to unite your nation."

Read Philippians 2:1-2+

So if there is any encouragement in Christ, any incentive of love, any participation in the Spirit, any affection and sympathy, complete my joy by being of the same mind, having the same love, being in full accord and of one mind.

+ Scripture verses asked to be read by God the Father.

 

30 de Septiembre del 2020
Nuevamente veo una gran llama que he llegado a reconocer como el Corazón de Dios Padre. Dice: "Hijos, en estas próximas elecciones, ustedes se enfrentan a decisiones importantes. Por encima de todo, recen antes de decidir. Su Nación fue fundada sobre el derecho a rezar. Tienen ese derecho ahora. Úsenlo. Entonces, Yo los ayudaré a elegir."

"En estos tiempos, la mayoría de los funcionarios electos no establecen una buena relación Conmigo para que Yo los ayude en sus deberes oficiales. Algunos utilizan su cargo para provecho personal. Muchos, en el fondo, tienen agendas ocultas personales. La oración los ayudará a descubrir la verdad. La nación que permanece cerca de Mí es la que va a prosperar."

"Una buena vida de oración los ayuda a tratarse con respeto entre ustedes. A través de la oración, Mi Divina Voluntad se vuelve clara para ustedes. Es entonces que sabrán cómo lidiar con cada desafío. La oración es el camino para unir a su Nación."

Lean Filipenses 2:1-2
Si la exhortación en nombre de Cristo tiene algún valor, si algo vale el consuelo que brota del amor o la comunión en el Espíritu, o la ternura y la compasión, les ruego que hagan perfecta mi alegría, permaneciendo bien unidos. Tengan un mismo amor, un mismo corazón, un mismo pensamiento.
RE: Latest messages are at Holy Love Ministries and Ministerios del Amor Santo