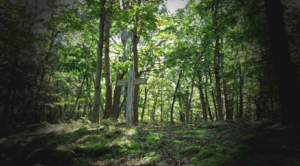 November 8, 2020
Once again, I (Maureen) see a Great Flame that I have come to know as the Heart of God the Father. He says: "Children, your strength is in the character of your values. This, no man can legislate against. Remain a positive force amidst an evil world. Do not think that laws make everything right. Because some men are evil, they legislate evil laws. Allow My Commandments to be the backbone of your character."

"Be united in prayer, as prayer is your pathway to victory. Unity in good is your army of strength. Your united prayer effort is the weapon of this army. Now is the hour of great value when you must draw upon your weapons – prayer, rosaries and sacrifices – to expose and defeat the enemy and all undisclosed actions. Do not underestimate the opposition, who stands poised to defeat every good intention towards freedom. Embrace righteous courage. Fight this war peacefully in the confines of your heart."

Read Philippians 2:1-2+

So if there is any encouragement in Christ, any incentive of love, any participation in the Spirit, any affection and sympathy, complete my joy by being of the same mind, having the same love, being in full accord and of one mind.

+ Scripture verses asked to be read by God the Father.

 

8 de Noviembre del 2020
Nuevamente veo una gran llama que he llegado a reconocer como el Corazón de Dios Padre. Dice: "Hijos, su fuerza está en la naturaleza de sus valores. Ningún hombre puede legislar en contra de esto. Permanezcan como una fuerza positiva en medio de un mundo maligno. No piensen que las leyes lo hacen todo bien. Debido a que algunos hombres son malos, ellos promulgan leyes malignas. Permitan que Mis mandamientos sean el pilar de su integridad."

"Estén unidos en oración, pues la oración es su camino a la victoria. La unión en el bien es su ejército de fuerza. Su esfuerzo conjunto de oración es el arma de este ejército. Ahora es el tiempo de gran valor en el que hay que recurrir a sus armas –oración, Rosarios y sacrificios– para exponer y derrotar al enemigo y todas sus acciones secretas. No subestimen la oposición que está lista para derrotar toda buena intención orientada a la libertad. Abracen la valentía justa. Enfrenten esta guerra pacíficamente en los confines del corazón."

Lean Filipenses 2:1-2




Si la exhortación en nombre de Cristo tiene algún valor, si algo vale el consuelo que brota del amor o la comunión en el Espíritu, o la ternura y la compasión, les ruego que hagan perfecta mi alegría, permaneciendo bien unidos. Tengan un mismo amor, un mismo corazón, un mismo pensamiento.
RE: Latest messages are at Holy Love Ministries and Ministerios del Amor Santo