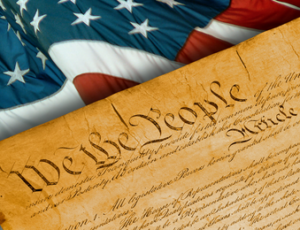 May 30, 2021
Once again, I (Maureen) see a Great Flame that I have come to know as the Heart of God the Father. He says: "The more a soul lives only for himself, the wider the abyss between his heart and Mine. Pleasing Me needs to be every soul's priority. Pleasing Me is the impetus behind all the Commandments. The little soul, who is self-effacing, does not surrender his freedom to live according to My Commandments. Whatever interferes with peace of heart needs to be avoided as a temptation against the peace I desire every soul to have."

"Do not believe that the New World Order is the panacea of world peace and security. On the contrary, it paves the way for the Antichrist who is, these days, waiting in the wings ready to be the One World Dictator. People do not recognize him as his pretense is all peace and security. Do not believe that surrendering rights makes you stronger and the world a more cohesive place. You are as strong as your independence from evil allows you to be. Cling to your rights under the Constitution* which was inspired by Me to bring union in righteousness. Be warriors of Truth, for Truth is the foundation of peace."

Read 2 Thessalonians 2:9-12+

The coming of the lawless one by the activity of Satan will be with all power and with pretended signs and wonders, and with all wicked deception for those who are to perish, because they refused to love the Truth and so be saved. Therefore, God sends upon them a strong delusion, to make them believe what is false, so that all may be condemned who did not believe the Truth but had pleasure in unrighteousness.

+ Scripture verses asked to be read by God the Father.

 

30 de Mayo del 2021
Nuevamente veo una gran llama que he llegado a reconocer como el Corazón de Dios Padre. Dice: "Mientras más viva un alma solo para sí misma, más grande el abismo entre su corazón y el Mío. Agradarme a Mí necesita ser la prioridad de cada alma. Agradarme a Mí es el ímpetu detrás de todos los mandamientos. El alma pequeña, la que es modesta, no renuncia a su libertad para vivir conforme a Mis mandamientos. Cualquier cosa que interfiere con la paz del corazón necesita evitarse como una tentación contra la paz que Yo deseo que tenga cada alma."

"No crean que el Nuevo Orden Mundial es la panacea para la paz y seguridad del mundo. Al contrario, allana el camino para el anticristo, quien actualmente está esperando una oportunidad para ser el dictador mundial único. La gente no lo reconoce porque su artimaña es toda la paz y seguridad. No crean que renunciar a derechos los hace más fuertes y que el mundo se hace un lugar más unido. Ustedes son tan fuertes como su independencia del mal se los permite. Aférrense a sus derechos bajo la Constitución, la cual fue inspirada por Mí para dar unión en la justicia. Sean guerreros de la verdad, pues la verdad es el cimiento de la paz."

Lean 2ª Tesalonicenses 2:9-12




La venida del Impío será provocada por la acción de Satanás y estará acompañada de toda clase de demostraciones de poder, de signos y falsos milagros, y de toda clase de engaños perversos, destinados a los que se pierden por no haber amado la verdad que los podía salvar. Por eso, Dios les envía un poder engañoso que les hace creer en la mentira, a fin de que sean condenados todos los que se negaron a creer en la verdad y se complacieron en el mal.
RE: Latest messages are at Holy Love Ministries (www.holylove.org) and Ministerios del Amor Santo (www.amorsanto.com)