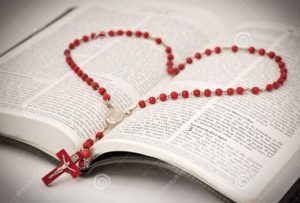 December 26, 2020
Once again, I (Maureen) see a Great Flame that I have come to know as the Heart of God the Father. He says: "Search your hearts to discover any small attitude or sin that stands between your soul and Me. Any attachment to the world, any unforgiveness or grudge against another, these are all things that lessen our closeness and unity in the Spirit."

"The enemy of salvation tries to come between Me and each soul so as to weaken the heart of the world. In this way, he changes events to suit his own purposes instead of My goals towards the welfare of all people and all nations. This is how the recent election** was confounded to suit an evil end."

"Continue to pray that what seems inevitable takes a sudden change of course."

Read 1 Timothy 2:1-4+

First of all, then, I urge that supplications, prayers, intercessions, and thanksgivings be made for all men, for kings and all who are in high positions, that we may lead a quiet and peaceable life, godly and respectful in every way. This is good, and it is acceptable in the sight of God our Savior, who desires all men to be saved and to come to the knowledge of the truth.

+ Scripture verses asked to be read by God the Father.

 

26 de Diciembre del 2020
Nuevamente veo una gran llama que he llegado a reconocer como el Corazón de Dios Padre. Dice: "Examinen sus corazones para encontrar cualquier pequeña actitud o pecado que se interponga entre sus almas y Yo. Cualquier apego al mundo, cualquier falta de perdón o resentimiento en contra de otro, disminuye nuestra cercanía y unión en el espíritu."

"El enemigo de la salvación intenta interponerse entre cada alma y Yo para así debilitar el corazón del mundo. De esta manera, cambia los acontecimientos para adaptarlos a los propósitos que él tiene, en vez de que convengan a Mis metas para el bienestar de toda la gente y todas las naciones. Así es como las recientes elecciones se vinieron abajo para adaptarse a un propósito maligno."

"Sigan rezando para que lo que parece inevitable tome un repentino cambio de rumbo."

Lean 1ª Timoteo 2:1-4
Ante todo, te recomiendo que se hagan peticiones, oraciones, súplicas y acciones de gracias por todos los hombres, por los soberanos y por todas las autoridades, para que podamos disfrutar de paz y de tranquilidad, y llevar una vida piadosa y digna. Esto es bueno y agradable a Dios, nuestro Salvador, porque él quiere que todos se salven y lleguen al conocimiento de la verdad.
RE: Latest messages are at Holy Love Ministries and Ministerios del Amor Santo