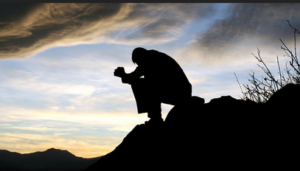 November 4, 2020 Once again, I (Maureen) see a Great Flame that I have come to know as the Heart of God the Father. He says: "Today, as your country* faces so many uncertainties, I call you to be united in prayerful hope for a secure future under traditional leadership. It is now all things must come together for the greater good. Do not let opinions divide you. You are all My children with a future citizenship in Heaven which you must work now to fulfill. Make your goals one with My goals for you. Legislate to take care of the needy. Protect the precious unborn who have the future of this nation in their hands."

"Do not allow any decision to create violence in your hearts. The peace you desire is within reach. Surrender to My Call to live in Holy Love. Lead the way in this effort. Let all your reactions to any result of this election be prayer, prayer and more prayer."

Read Philippians 2:1-2+

So if there is any encouragement in Christ, any incentive of love, any participation in the Spirit, any affection and sympathy, complete my joy by being of the same mind, having the same love, being in full accord and of one mind.

+ Scripture verses asked to be read by God the Father.

 

4 de Noviembre del 2020
Nuevamente veo una gran llama que he llegado a reconocer como el Corazón de Dios Padre. Dice: "Hoy, mientras su País enfrenta tantas incertidumbres, los llamo a estar unidos en oración con la esperanza de un futuro seguro bajo el liderazgo tradicional. Es ahora cuando todo tiene que converger para el bien mayor. Que no los dividan las opiniones. Todos ustedes son hijos Míos con una ciudadanía futura en el Cielo, por la que tienen que trabajar ahora para conseguirla. Hagan que sus objetivos sean uno con Mis objetivos para ustedes. Legislen para cuidar al necesitado. Protejan a los valiosos bebés no nacidos, quienes tienen en sus manos el futuro de esta Nación."

"No permitan que ninguna decisión genere violencia en sus corazones. La paz que desean está al alcance. Ríndanse a Mi llamado a vivir en Amor Santo. Marquen la pauta en este esfuerzo. Que todas sus reacciones ante cualquier resultado de estas elecciones sean orar, orar y seguir orando."

Lean Filipenses 2:1-2




Si la exhortación en nombre de Cristo tiene algún valor, si algo vale el consuelo que brota del amor o la comunión en el Espíritu, o la ternura y la compasión, les ruego que hagan perfecta mi alegría, permaneciendo bien unidos. Tengan un mismo amor, un mismo corazón, un mismo pensamiento.
RE: Latest messages are at Holy Love Ministries and Ministerios del Amor Santo