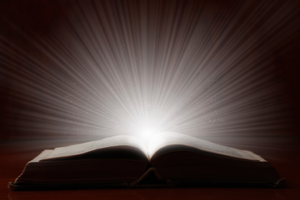 August 16, 2021
Once again, I (Maureen) see a Great Flame that I have come to know as the Heart of God the Father. He says: "Each day, begin anew with renewed faith, redoubled trust and undying love. Each day, a carpet of graces is laid at your feet – the greatest of which is My Will. The choices each soul makes will determine if he walks on the carpet of grace or steps around it and over it."

"Understand that My Will is My Protection and Provision. The soul can either embrace My Will or step around it choosing a path errant to My Divine Will. I desire to walk with each soul every step of the way towards his salvation. I cannot do this, however, against free-will choices. Wait with Me until the time of your judgment comes. Then, you will not stand before Me a stranger. Obey My Commandments."*

Read Ephesians 5:15-19+

Look carefully then how you walk, not as unwise men but as wise, making the most of the time, because the days are evil. Therefore do not be foolish, but understand what the Will of the Lord is. And do not get drunk with wine, for that is debauchery; but be filled with the Spirit, addressing one another in psalms and hymns and spiritual songs, singing and making melody to the Lord with all your heart,

+ Scripture verses asked to be read by God the Father. (Please note: all Scripture given by Heaven refers to the Bible used by the visionary. Ignatius Press – Holy Bible – Revised Standard Version – Second Catholic Edition.)

* God the Father provided a full explanation of His Commandments to visionary Maureen Sweeney-Kyle beginning June 24th and ending on July 3rd, 2021. To read or listen to this valuable discourse please go to: http://www.holylove.org/ten/

 

16 de Agosto del 2021
Nuevamente veo una gran llama que he llegado a reconocer como el Corazón de Dios Padre. Dice: "Cada día, vuelvan a empezar con una fe renovada, con una confianza redoblada y un amor eterno. Cada día hay una alfombra de gracias a sus pies, la mayor de las cuales es Mi Voluntad. Las decisiones que toma cada alma van a determinar si camina en la alfombra de la gracia o si la pasa por alto."

"Comprendan que Mi Voluntad es Mi protección y Provisión. El alma puede abrazar Mi Voluntad o evitarla eligiendo un sendero equivocado a Mi Divina Voluntad. Yo quiero dar cada paso del camino con cada alma hacia su salvación. Sin embargo, no puedo hacer esto en contra las decisiones del libre albedrío. Esperen Conmigo hasta que llegue el tiempo de su juicio. Entonces, no estarán ante Mí como extraños. Obedezcan Mis mandamientos."

Lean Efesios 5:15-19




Cuiden mucho su conducta y no procedan como necios, sino como personas sensatas que saben aprovechar bien el momento presente, porque estos tiempos son malos. No sean irresponsables, sino traten de saber cuál es la voluntad del Señor. No abusen del vino que lleva al libertinaje; más bien, llénense del Espíritu Santo. Cuando se reúnan, reciten salmos, himnos y cantos espirituales, cantando y celebrando al Señor de todo corazón.
RE: Latest messages are at Holy Love Ministries (www.holylove.org) and Ministerios del Amor Santo (www.amorsanto.com)