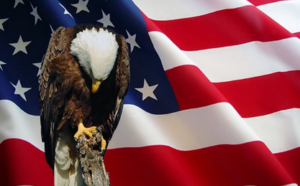 January 28, 2021
Once again, I (Maureen) see a Great Flame that I have come to know as the Heart of God the Father. He says: "Today, I invite each soul to celebrate his freedom. I speak of his freedom to choose his own salvation. No politician or dictator can rule against your free will, children. You have the right to choose to obey My Commandments and thereby, to please Me. This choice gives you the right to choose to share Heaven with Me. I speak thus to encourage you to make the right choices in each present moment so that we can be together for all eternity."

"These days are evil and politicians are using their human power to take away your choices so as to accomplish evil. Remember, I look only at hearts. Each soul will be judged according to what is in his heart as he draws his last breath. This is why I call the heart of the world to repentance. Walk the path of righteousness through your free-will choices. These are choices no one can make for you."

Read Galatians 6:7-10+

Do not be deceived; God is not mocked, for whatever a man sows, that he will also reap. For he who sows to his own flesh will from the flesh reap corruption; but he who sows to the Spirit will from the Spirit reap eternal life. And let us not grow weary in well-doing, for in due season we shall reap, if we do not lose heart. So then, as we have opportunity, let us do good to all men, and especially to those who are of the household of faith.

+ Scripture verses asked to be read by God the Father.

 

28 de Enero del 2021
Nuevamente veo una gran llama que he llegado a reconocer como el Corazón de Dios Padre. Dice: "Hoy invito a cada alma a que celebre su libertad. Hablo de la libertad que tiene para elegir su salvación. Hijos, ningún político o dictador puede mandar en contra de su libre albedrío. Ustedes tienen el derecho de elegir obedecer Mis mandamientos y, con ello, agradarme a Mí. Esta decisión les da derecho a compartir el Cielo Conmigo. Hablo así para animarlos a tomar las decisiones correctas en cada momento presente para que podamos estar juntos por toda la eternidad."

"Estos días son malignos, y los políticos están utilizando su poder humano para quitarles a ustedes sus decisiones y realizar el mal. Recuerden que Yo solamente veo los corazones. Cada alma será juzgada conforme a lo que hay en el corazón mientras da su último aliento. Es por eso que llamo al corazón del mundo al arrepentimiento. Transiten por el sendero de la rectitud a través de las decisiones de su libre albedrío. Estas son decisiones que nadie puede tomar por ustedes."

Lean Gálatas 6:7-10




No se engañen: nadie se burla de Dios. Se recoge lo que se siembra: el que siembra para satisfacer su carne, de la carne recogerá sólo la corrupción; y el que siembra según el Espíritu, del Espíritu recogerá la Vida eterna. No nos cansemos de hacer el bien, porque la cosecha llegará a su tiempo si no desfallecemos. Por lo tanto, mientras estamos a tiempo hagamos el bien a todos, pero especialmente a nuestros hermanos en la fe.
RE: Latest messages are at Holy Love Ministries and Ministerios del Amor Santo