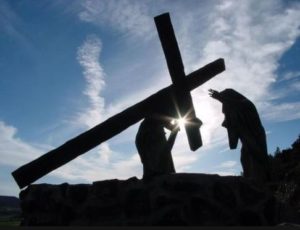 November 6, 2021
Once again, I (Maureen) see a Great Flame that I have come to know as the Heart of God the Father. He says: "Children, keep in your prayers your own faith. It is through a strong faith you can discover the grace of the present moment. When you discover this grace, you are defeating Satan, who wants to destroy your faith and lead you into discouragement. Even in every cross there is grace. I give you the strength of perseverance and patience in adversity. Think how My Son* suffered His Passion – with courage and with patience."

"Ask Me for all you need with faith and you will receive it. I embrace the faith-filled heart with My Divine Love. Rely on the grace of the present moment to see you through every difficulty. In this grace, Satan's plans are defeated."

Read Romans 8:28+

We know that in everything God works for good with those who love him, who are called according to his purpose.

+ Scripture verses asked to be read by God the Father.

 

6 de Noviembre del 2021
Nuevamente veo una gran llama que he llegado a reconocer como el Corazón de Dios Padre. Dice: "Hijos, mantengan en sus oraciones su propia fe. A través de una fe fuerte, podrán descubrir la gracia del momento presente. Cuando descubren esta gracia, están venciendo a Satanás, que quiere destruir su fe y llevarlos al desaliento. Incluso en cada cruz hay gracia. Yo les doy la fuerza para perseverar y paciencia en la adversidad. Piensen en cómo sufrió Mi Hijo Su Pasión: con valor y paciencia."

"Pídanme todo lo que necesitan con fe, y lo recibirán. Yo abrazo con Mi Amor Divino al corazón lleno de fe. Confíen en la gracia del momento presente para superar cada dificultad. Con esta gracia se destruyen los planes de Satanás."

Lean Romanos 8:28




Sabemos, además, que Dios dispone todas las cosas para el bien de los que lo aman, de aquellos que él llamó según su designio.
RE: Latest messages are at Holy Love Ministries (www.holylove.org) and Ministerios del Amor Santo (www.amorsanto.com)