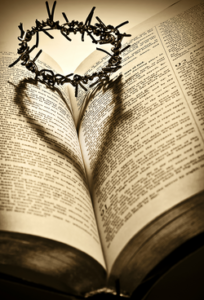 August 30, 2021
Once again, I (Maureen) see a Great Flame that I have come to know as the Heart of God the Father. He says: "The soul cannot surrender to My Divine Will unless he first lives in Holy Love. The more perfect his surrender to Holy Love, the deeper his response to My Call to surrender to My Divine Will. My Will for each soul is always what is best for him. Every cross becomes a spiritual strength when it is accepted in Holy Love.""My Divine Will and Holy Love are one. Acceptance of the cross in whatever form it takes is the path to sanctification. Satan's tools which he uses to keep the soul from accepting his crosses are discouragement, fear and distaste for any suffering. The soul can only love Me as deeply as he knows Me.""Use the present moment wisely in ways you can know Me better. Pray your rosary,* read Scripture, remove from your life all distractions. I will draw you deeper into My Heart through your efforts."

Read Ephesians 2:8-10+

For by grace you have been saved through faith; and this is not your own doing, it is the gift of God – not because of works, lest any man should boast. For we are his workmanship, created in Christ Jesus for good works, which God prepared beforehand, that we should walk in them.

+ Scripture verses asked to be read by God the Father.

 

30 de Agosto del 2021
Nuevamente veo una gran llama que he llegado a reconocer como el Corazón de Dios Padre. Dice: "El alma no puede rendirse a Mi Divina Voluntad si primero no vive en Amor Santo. Mientras más perfecta su rendición al Amor Santo, más profunda su respuesta a Mi llamado a rendirse a Mi Divina Voluntad. Mi Voluntad para cada alma es siempre lo mejor para ella. Cada cruz se vuelve una fortaleza espiritual cuando se acepta con Amor Santo.""Mi Divina Voluntad y el Amor Santo son uno. La aceptación de la cruz, en cualquier forma que se presente, es el sendero a la santificación. Las herramientas que Satanás utiliza para hacer que el alma no acepte sus cruces son el desaliento, el miedo y el disgusto por cualquier sufrimiento. Mientras más me conozca el alma, más intensamente me puede amar.""Utilicen el momento presente sabiamente de manera que puedan conocerme mejor. Recen su Rosario, lean las Escrituras, eliminen de su vida todas las distracciones. Yo los atraeré más profundamente a Mi Corazón a través de sus esfuerzos."

Lean Efesios 2:8-10
Porque ustedes han sido salvados por su gracia, mediante la fe. Esto no proviene de ustedes, sino que es un don de Dios; y no es el resultado de las obras, para que nadie se gloríe. Nosotros somos creación suya: fuimos creados en Cristo Jesús, a fin de realizar aquellas buenas obras, que Dios preparó de antemano para que las practicáramos.
RE: Latest messages are at Holy Love Ministries (www.holylove.org) and Ministerios del Amor Santo (www.amorsanto.com)