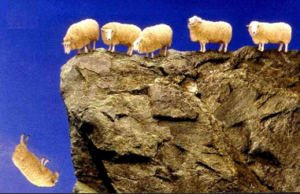 June 2, 2021
Once again, I (Maureen) see a Great Flame that I have come to know as the Heart of God the Father. He says: "Children, when you read these Messages,* I invite you to savor them in your heart. This is a generation deprived of a desire for wisdom and common sense. The majority of the people these days are easily influenced by evil, for they do not consider Satanic influence a reality. Not believing in Satan is an evil victory in the heart of the world. Disbelief does not cancel out the Truth of Satan's existence."

"Truth which is salvific is the Truth of My Commandments. These days, this Truth is very unpopular. Folks in general do not look for any authority over them. They, as a rule, make their own free will the 'authority' they willingly obey. This false god of free will makes souls gullible and open to any temptation of evil. With this mindset, it is easy to understand how Satan wins small battles and great ones, as well."

"Your greatest weapon in this war against Truth is your heartfelt prayers. I use every prayer against Satan's ingenious attacks. Your failure to understand this is Satan's victory. This is the hour when you must choose sides."

Read Ephesians 6:10-17+

Finally, be strong in the Lord and in the strength of his might. Put on the whole armor of God, that you may be able to stand against the wiles of the devil. For we are not contending against flesh and blood, but against the principalities, against the powers, against the world rulers of this present darkness, against the spiritual hosts of wickedness in the heavenly places. Therefore take the whole armor of God, that you may be able to withstand in the evil day, and having done all, to stand. Stand therefore, having fastened the belt of Truth around your waist, and having put on the breastplate of righteousness, and having shod your feet with the equipment of the gospel of peace; besides all these, taking the shield of faith, with which you can quench all the flaming darts of the Evil One. And take the helmet of salvation, and the sword of the Spirit, which is the word of God.

+ Scripture verses asked to be read by God the Father.

 

2 de Junio del 2021
Nuevamente veo una gran llama que he llegado a reconocer como el Corazón de Dios Padre. Dice: "Hijos, cuando ustedes lean estos mensajes, los invito a saborearlos en su corazón. Esta es una generación que carece del deseo de sabiduría y sentido común. La mayoría de las personas hoy día son influenciadas fácilmente por el mal, pues no consideran la influencia satánica como una realidad. No creer en Satanás es una victoria maligna en el corazón del mundo. La incredulidad no anula la realidad de la existencia de Satanás."

"La verdad que es salvífica es la verdad de mis mandamientos. En la actualidad, esta verdad no es muy popular. En general, la gente no busca ninguna autoridad sobre ellos. Como regla, hacen de su libre albedrío la 'autoridad' que voluntariamente obedecen. Este falso dios del libre albedrío hace a las almas ingenuas y abiertas a cualquier tentación del mal. Con esta mentalidad, es fácil comprender cómo es que Satanás gana batallas pequeñas y grandes también."

"El arma más grande que tienen en esta guerra contra la verdad es la oración sincera. Yo utilizo cada oración en contra de los ataques ingeniosos de Satanás. Que ustedes no puedan comprender esto es la victoria de Satanás. Esta es la hora en la que tienen que tomar partido."

Lean Efesios 6:10-17




Por lo demás, fortalézcanse en el Señor con la fuerza de su poder. Revístanse con la armadura de Dios, para que puedan resistir las insidias del demonio. Porque nuestra lucha no es contra enemigos de carne y sangre, sino contra los Principados y Potestades, contra los Soberanos de este mundo de tinieblas, contra los espíritus del mal que habitan en el espacio. Por lo tanto, tomen la armadura de Dios, para que puedan resistir en el día malo y mantenerse firmes después de haber superado todos los obstáculos. Permanezcan de pie, ceñidos con el cinturón de la verdad y vistiendo la justicia como coraza. Calcen sus pies con el celo para propagar la Buena Noticia de la paz. Tengan siempre en la mano el escudo de la fe, con el que podrán apagar todas las flechas encendidas del Maligno. Tomen el casco de la salvación, y la espada del Espíritu, que es la Palabra de Dios.
RE: Latest messages are at Holy Love Ministries (www.holylove.org) and Ministerios del Amor Santo (www.amorsanto.com)