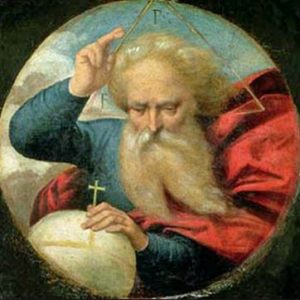 July 29, 2021
Once again, I (Maureen) see a Great Flame that I have come to know as the Heart of God the Father. He says: "Children, I come to you, once again, pleading your cooperation with My Grace. Grace is all encompassing, life-changing and your salvation. Answering My Call to come to this property* is choosing to be open to grace."

"Cleanse your hearts of doubts, sinful attitudes and any obstacle to My Grace. Allow Me to transform your spiritual 'house' – which is your soul – into a mansion of grace. The greatest treasure you own is your soul. Pay attention to all that affects your soul – every grace and every temptation. Nurture your soul by prayer and sacrifice. Then, I can offer you only the best of My best."

"I await each one's arrival here this weekend.** My Paternal Heart is ready to deepen the peace in every heart."

Read Psalm 23:1-6+




The LORD is my shepherd, I shall not want;




he makes me lie down in green pastures.




He leads me beside still waters;




he restores my soul.




He leads me in paths of righteousness




for his name's sake.

Even though I walk through the valley of the shadow of death,
I fear no evil;
for you are with me;
your rod and your staff,
they comfort me.

You prepare a table before me
in the presence of my enemies;
you anoint my head with oil,
my cup overflows.

Surely goodness and mercy shall follow me
all the days of my life;
and I shall dwell in the house of the LORD
for ever.

+ Scripture verses asked to be read by God the Father.

 

29 de Julio del 2021
Nuevamente veo una gran llama que he llegado a reconocer como el Corazón de Dios Padre. Dice: "Hijos, vengo a ustedes nuevamente suplicando su cooperación con Mi gracia. La gracia lo abarca todo, cambia vidas y es su salvación. Responder a Mi llamado a venir a esta propiedad es elegir estar abiertos a la gracia."

"Limpien sus corazones de dudas, de actitudes pecaminosas y de cualquier obstáculo para Mi gracia. Dejen que Yo transforme su casa espiritual –la cual es su alma– a una mansión de gracia. El tesoro más grande que tienen es su alma. Pongan atención a todo lo que influye en sus almas; cada gracia y cada tentación. Nutran sus almas con la oración y el sacrificio. Entonces, Yo podré ofrecerles lo mejor que tengo."

"Estoy esperando la llegada de cada uno aquí este fin de semana. Mi Corazón Paternal está listo para intensificar la paz en cada corazón."

Lean el Salmo 23:1-6




El Señor es mi pastor, nada me puede faltar. Él me hace descansar en verdes praderas, me conduce a las aguas tranquilas y repara mis fuerzas; me guía por el recto sendero, por amor de su Nombre. Aunque cruce por oscuras quebradas, no temeré ningún mal, porque tú estás conmigo: tu vara y tu bastón me infunden confianza. Tú preparas ante mí una mesa, frente a mis enemigos; unges con óleo mi cabeza y mi copa rebosa. Tu bondad y tu gracia me acompañan a lo largo de mi vida; y habitaré en la Casa del Señor, por muy largo tiempo.
RE: Latest messages are at Holy Love Ministries (www.holylove.org) and Ministerios del Amor Santo (www.amorsanto.com)