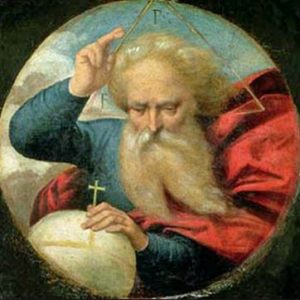 August 21, 2021
Once again, I (Maureen) see a Great Flame that I have come to know as the Heart of God the Father. He says: "Children, I am always in your heart when you call upon Me. I am anxious for your welfare. Your trust in Me is your peace."

Read Psalm 3:1-4+

Trust in God under Adversity

O Lord, how many are my foes! Many are rising against me; many are saying of me, there is no help for him in God. But thou, O Lord, art a shield about me, my glory, and the lifter of my head.

+ Scripture verses asked to be read by God the Father.

 

21 de agosto de 2021
Una vez más, yo (Maureen) veo una Gran Llama que he llegado a conocer como el Corazón de Dios Padre. Él dice: "Hijos, siempre estoy en su corazón cuando me invocan. Estoy ansioso por su bienestar. Su confianza en Mí es su paz".

Lea el Salmo 3: 1-4 +

Confía en Dios ante la adversidad

¡Oh Señor, cuántos son mis enemigos! Muchos se levantan contra mí; muchos dicen de mí que no hay ayuda para él en Dios. Pero tú, Señor, eres un escudo sobre mí, mi gloria, y el que levanta mi cabeza.

+ Los versículos de las Escrituras pidieron ser leídos por Dios el Padre.
RE: Latest messages are at Holy Love Ministries (www.holylove.org) and Ministerios del Amor Santo (www.amorsanto.com)