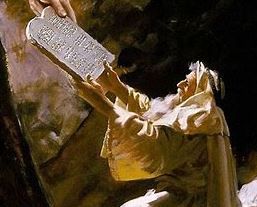 March 13, 2021
Once again, I (Maureen) see a Great Flame that I have come to know as the Heart of God the Father. He says: "These days, opinions are everywhere and from every source. Some people are paid to voice their opinions. Politicians make a career based upon their opinions. You have financial planners who manage peoples' money with an eye to the future. However, in all of these opinions and planning, there are so many who do not plan for their life after death. They live as though everything revolves around their earthly existence. These are the ones who generally love money, self-importance and dedicate the present moment to self. They allow love of many things to stand in their way of love of Me. Generally, these are the ones who try to please only themselves, not Me and not others."

"I am calling everyone to sanctify the present moment by embracing Holy Love – the Two Great Commandments. Form your opinions based upon these Commandments – if you do so, you will be planning for a secure future in Heaven. I, Myself, will welcome you into Paradise. You will experience My Embrace. Form your earthly opinions around this premise."

Read Ephesians 2:19-22+

So then you are no longer strangers and sojourners, but you are fellow citizens with the saints and members of the household of God, built upon the foundation of the apostles and prophets, Christ Jesus himself being the cornerstone, in whom the whole structure is joined together and grows into a holy temple in the Lord; in whom you also are built into it for a dwelling place of God in the Spirit.

+ Scripture verses asked to be read by God the Father.

 

13 de Marzo del 2021
Nuevamente veo una gran llama que he llegado a reconocer como el Corazón de Dios Padre. Dice: "En la actualidad, hay opiniones por todas partes y de cualquier fuente. A algunas personas se les paga para que expresen sus opiniones. Los políticos hacen carrera basándose en sus opiniones. Hay planificadores financieros que manejan el dinero de la gente pensando en el futuro. Sin embargo, en todas estas opiniones y proyectos, existen muchos que no planean para su vida después de la muerte. Viven como si todo se resolviera en torno a su existencia terrenal. Hablo de los que, normalmente, aman el dinero, el prestigio, y dedican el momento presente a sí mismos. Ellos permiten que el amor a muchas cosas se interponga en el camino del amor por Mí. Generalmente, estas personas son quienes intentan agradarse solamente a sí mismos, no a Mí ni a los demás."

"Hago un llamado a todos para que santifiquen el momento presente abrazando el Amor Santo; los dos grandes mandamientos. Formen sus opiniones basándose en estos mandamientos; si lo hacen así, estarán planeando un futuro seguro en el Cielo. Yo mismo los recibiré en el Paraíso. Experimentarán Mi abrazo. Formen sus opiniones terrenales en torno a esta premisa."

Lean Efesios 2:19-22




Por lo tanto, ustedes ya no son extranjeros ni huéspedes, sino conciudadanos de los santos y miembros de la familia de Dios. Ustedes están edificados sobre los apóstoles y los profetas, que son los cimientos, mientras que la piedra angular es el mismo Jesucristo. En él, todo el edificio, bien trabado, va creciendo para constituir un templo santo en el Señor. En él, también ustedes son incorporados al edificio, para llegar a ser una morada de Dios en el Espíritu.
RE: Latest messages are at Holy Love Ministries (www.holylove.org) and Ministerios del Amor Santo (www.amorsanto.com)