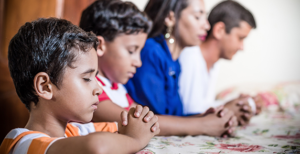 November 18, 2020
Once again, I (Maureen) see a Great Flame that I have come to know as the Heart of God the Father. He says: "I am your God – Creator of Heaven and earth. I come, once again, as Defender of the Truth. Do not depend upon mass media anymore to receive the news. What you are listening to is propaganda. If need be, the time for Truth to go underground may come. So be it. We are not there yet. Pray that your President* does not concede, but uncovers the Truth of his victory. Pray that this evil is temporary."

"Standing in the wings is a lineup of evil – ready to step into ill-gotten power. They have plans to trample the Constitution,** leaving those who support the Truth powerless. However, you hold the greatest weapon of all in your hearts when you pray. This weapon cannot be defeated by any technology or propaganda. There will always be My Remnant which I count on to pray and to stand for the Truth. I am telling you, this is the time in history when union in prayer is most important."

Read Philippians 4:4-7 +




Rejoice in the Lord always; again I will say, Rejoice. Let all men know your forbearance. The Lord is at hand. Have no anxiety about anything, but in everything by prayer and supplication with thanksgiving let your requests be made known to God. And the peace of God, which passes all understanding, will keep your hearts and your minds in Christ Jesus.

+ Scripture verse(s) asked to be read by God the Father.

 

18 de Noviembre del 2020
Nuevamente veo una gran llama que he llegado a reconocer como el Corazón de Dios Padre. Dice: "Yo soy su Dios, el Creador del Cielo y la tierra. Vengo una vez más como defensor de la verdad. Ya no dependan de los medios de comunicación para recibir las noticias. Lo que ustedes escuchan es propaganda. Si se necesita, puede llegar el tiempo en el que la verdad pase a la clandestinidad. Que así sea. Todavía no llegamos a eso. Recen para que su Presidente (Donald J. Trump) no se dé por vencido, sino que descubra la verdad de su victoria. Pidan que esta maldad sea temporal."

"Hay una agenda de maldad que está lista para internarse en el poder mal habido. Ellos tienen planes para aplastar la Constitución, dejando sin poder a quienes apoyan la verdad. Sin embargo, ustedes tienen el arma más grande de todas en sus corazones cuando rezan. Esta arma no la puede superar ninguna tecnología o propaganda. Siempre existirá Mi Resto con el que Yo cuento para que rece y defienda la verdad. Yo les digo, este es el tiempo en la historia en el que la unión en la oración es muy importante."

Lean Filipenses 4:4-7




Alégrense siempre en el Señor. Vuelvo a insistir, alégrense. Que la bondad de ustedes sea conocida por todos los hombres. El Señor está cerca. No se angustien por nada, y en cualquier circunstancia, recurran a la oración y a la súplica, acompañadas de acción de gracias, para presentar sus peticiones a Dios. Entonces la paz de Dios, que supera todo lo que podemos pensar, tomará bajo su cuidado los corazones y los pensamientos de ustedes en Cristo Jesús.
RE: Latest messages are at Holy Love Ministries and Ministerios del Amor Santo