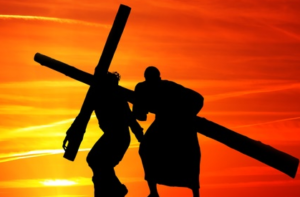 September 9, 2021
Once again, I (Maureen) see a Great Flame that I have come to know as the Heart of God the Father. He says: "I know the intentions held in every heart. I favor the just beyond their understanding. I carry every cross with them and enjoy every victory they have over evil. The souls who are long-suffering but still trust in My Divine Will shall enjoy a great reward in Heaven. Those who persevere in faith amidst every adversity will receive a just reward. Those who do not believe will see their position before Me with surprise and sorrow. In the day of My Great Victory, all evil will be exposed by light. Nothing will remain hidden from Me."

"The depth of love in each heart is measured by the depth of trust in Me. The trusting soul knows there is no limitation to My Provision or to the ways in which I provide. He who trusts is never discouraged."

Read Romans 8:28+




We know that in everything God works for good with those who love him, who are called according to his purpose.

Read Psalm 5:11-12+
But let all who take refuge in you rejoice,
let them ever sing for joy;
and do defend them,
that those who love your name may exult in you.
For you bless the righteous, O Lord;
You will cover him with favor as with a shield.
+ Scripture verses asked to be read by God the Father.

 

9 de Septiembre del 2021
Nuevamente veo una gran llama que he llegado a reconocer como el Corazón de Dios Padre. Dice: "Yo conozco las intenciones que hay en cada corazón. Mi favor está sobre los justos de manera incomprensible. Yo cargo con ellos cada cruz y disfruto cada victoria que tienen sobre el mal. Las almas que sufren mucho, pero con todo y eso confían en Mi Divina Voluntad, disfrutarán de una gran recompensa en el Cielo. Quienes perseveran en la fe en medio de toda adversidad recibirán una justa recompensa. Los que no creen verán con sorpresa y dolor el lugar que tienen ante Mí. En el día de Mi gran victoria, toda maldad será expuesta. Nada quedará oculto para Mí."

"La intensidad del amor que hay en cada corazón se mide por la intensidad de su confianza en Mí. El alma que confía sabe que Mi provisión no tiene límite, ni tampoco las formas en que Yo proveo. El que confía nunca se desanima."

Lean Romanos 8:28




Sabemos, además, que Dios dispone todas las cosas para el bien de los que lo aman, de aquellos que él llamó según su designio.

Salmo 5:12-13
Así se alegrarán los que en ti se refugian y siempre cantarán jubilosos; tú proteges a los que aman tu Nombre, y ellos se llenarán de gozo. Porque tú, Señor, bendices al justo, como un escudo lo cubre tu favor.
RE: Latest messages are at Holy Love Ministries (www.holylove.org) and Ministerios del Amor Santo (www.amorsanto.com)