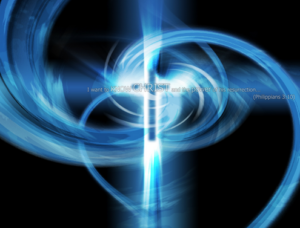 March 20, 2021
Once again, I (Maureen) see a Great Flame that I have come to know as the Heart of God the Father. He says: "In the depths of My Paternal Heart I am holding those who recognize the evils of the day and work to expose them. I will assist these souls in their efforts to awaken the conscience of the world as to the dangers of the path it is following. The only way the conversion of any soul can occur is for the evil in his heart to be recognized for what it is – to repent and transform its goals to good. This holds true for the heart of the world itself.""This awakening must come through the power of the Holy Spirit – that still small voice which speaks to the heart and whispers the choices of good over evil. The conviction of any conscience to be effective must be met with humility of heart. Such a heart is open to correction and eager to change and to please Me. The heart of the world, in these days, is not humble enough to stand correction. Pray that the whisperings of the Holy Spirit are welcomed and accepted by the heart of the world and is able to influence change."

Read Acts 2:17-18+

' And in the last days it shall be, God declares, that I will pour out my Spirit upon all flesh, and your sons and your daughters shall prophesy, and your young men shall see visions, and your old men shall dream dreams; yes, and on my menservants and my maidservants in those days I will pour out my Spirit; and they shall prophesy.

+ Scripture verses asked to be read by God the Father.

 

20 de Marzo del 2021
Nuevamente veo una gran llama que he llegado a reconocer como el Corazón de Dios Padre. Dice: "En las profundidades de Mi Corazón Paternal, Yo sostengo a los que reconocen los males actuales y se esfuerzan por exponerlos. Yo ayudaré a estas almas en sus esfuerzos por despertar la conciencia del mundo en cuanto al sendero que está siguiendo. La única forma en que puede ocurrir la conversión de un alma es que en su corazón reconozca el mal por lo que es, que se arrepienta y transforme sus objetivos para bien. Esto también aplica para el corazón del mundo.""Este despertar tiene que darse por el poder del Espíritu Santo; esa voz apacible que habla al corazón y susurra las decisiones del bien sobre el mal. Para que sea efectivo el convencimiento de cualquier conciencia, se requiere de humildad de corazón. Un corazón así está abierto a la corrección y anhela cambiar y agradarme a Mí. En estos tiempos, el corazón del mundo no es lo suficientemente humilde para soportar la corrección. Recen para que los susurros del Espíritu Santo sean recibidos y aceptados por el corazón del mundo y puedan influir en el cambio."

Lean Hechos 2:17-18




En los últimos días, dice el Señor, derramaré mi Espíritu sobre todos los hombres y profetizarán sus hijos y sus hijas; los jóvenes verán visiones y los ancianos tendrán sueños proféticos. Más aún, derramaré mi Espíritu sobre mis servidores y servidoras, y ellos profetizarán.
RE: Latest messages are at Holy Love Ministries (www.holylove.org) and Ministerios del Amor Santo (www.amorsanto.com)