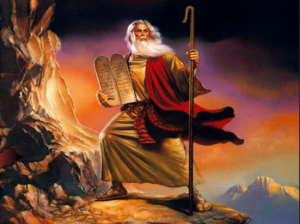 April 9, 2021
Friday of the Octave of Easter
Once again, I (Maureen) see a Great Flame that I have come to know as the Heart of God the Father. He says: "Modern technology, while it is a great asset to mankind, is also the doorway to jeopardizing the security of the world. Everything depends upon what the human heart embraces as righteousness. When consciences become compromised, world peace is at stake. This is why I tell you, yet again, it is what is in hearts that counts. I look only at hearts and the amount of love which is in hearts, for that is what motivates actions."

"If you love Me, you will keep My Commandments. Only then will the world be secure. It is through this holy obedience I will guide the world to peace."

Read 1 John 3:18-24 +




Little children, let us not love in word or speech but in deed and in truth. By this we shall know that we are of the truth, and reassure our hearts before him whenever our hearts condemn us; for God is greater than our hearts, and he knows everything. Beloved, if our hearts do not condemn us, we have confidence before God; and we receive from him whatever we ask, because we keep his commandments and do what pleases him. And this is his commandment, that we should believe in the name of his Son Jesus Christ and love one another, just as he has commanded us. All who keep his commandments abide in him, and he in them. And by this we know that he abides in us, by the Spirit which he has given us.

+ Scripture verses asked to be read by God the Father.

 

9 de abril de 2021
Viernes de la Octava de Pascua
Una vez más, yo (Maureen) veo una Gran Llama que he llegado a conocer como el Corazón de Dios Padre. Dice: "La tecnología moderna, si bien es un gran activo para la humanidad, es también la puerta para poner en peligro la seguridad del mundo. Todo depende de lo que el corazón humano considere justicia. Cuando las conciencias se ven comprometidas, la paz mundial está en juego. Por eso les digo, una vez más, lo que cuenta es lo que hay en los corazones. Yo miro sólo los corazones y la cantidad de amor que hay en los corazones, porque eso es lo que motiva las acciones ".

"Si me amas, guardarás Mis mandamientos. Sólo entonces el mundo estará seguro. Es a través de esta santa obediencia que guiaré al mundo a la paz".

Leer 1 Juan 3: 18-24 +




Hijitos, no amemos de palabra ni de habla, sino de hecho y en verdad. En esto sabremos que somos de la verdad, y tranquilizaremos nuestro corazón ante él cuando nuestro corazón nos condene; porque Dios es más grande que nuestro corazón y lo sabe todo. Amados, si nuestro corazón no nos reprende, confianza tenemos ante Dios; y recibimos de él todo lo que le pedimos, porque guardamos sus mandamientos y hacemos lo que le agrada. Y este es su mandamiento: que creamos en el nombre de su Hijo Jesucristo y nos amemos unos a otros, como él nos ha mandado. Todos los que guardan sus mandamientos, permanecen en él y él en ellos. Y en esto sabemos que él permanece en nosotros, por el Espíritu que nos ha dado.

+ Los versículos de las Escrituras pidieron ser leídos por Dios el Padre.
RE: Latest messages are at Holy Love Ministries (www.holylove.org) and Ministerios del Amor Santo (www.amorsanto.com)