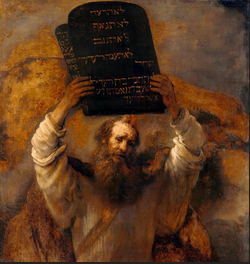 June 21, 2021
Once again, I (Maureen) see a Great Flame that I have come to know as the Heart of God the Father. He says: "Children, all your acts of charity and love mean nothing to Me if they are not based upon obedience to My Commandments. Your whole life can and should be a sign to others of your love of My Commandments through your free will of acceptance of My Dominion over you. If you love Me, you will keep My Commandments out of love for Me."

"So many are celebrated in the world for great achievements, be it in the entertainment field, the world of sports or whatever field of choice they excel in. This all is of no account to Me in their judgment, if they do not base their lives on obedience to My Commandments. True obedience is based upon love. All authority must be based upon love of Me and love of My Commandments – not on power and control. When authority is founded on Holy Love, it is based upon righteousness and so dictates Holy Obedience. Every field of endeavor these days, has in its ranks the false righteousness of personal power and control. I do not hold souls accountable to this type of authority. This highlights the need for discernment. Pray for this. I will come to your aid."

Read 1 Peter 5:2-4+

Tend the flock of God that is your charge, not by constraint but willingly, not for shameful gain but eagerly, not as domineering over those in your charge but being examples to the flock. And when the chief Shepherd is manifested you will obtain the unfading crown of glory.

+ Scripture verses asked to be read by God the Father.

 

21 de Junio del 2021
Nuevamente veo una gran llama que he llegado a reconocer como el Corazón de Dios Padre. Dice: "Hijos, todos sus actos de caridad y de amor no significan nada para Mí si no se basan en la obediencia a Mis mandamientos. Su vida entera puede y debe ser una señal para los demás de su amor por Mis mandamientos mediante su aceptación voluntaria de Mi dominio sobre ustedes. Si me aman, guardarán Mis mandamientos por amor a Mí."

"Muchos festejan en el mundo sus grandes logros, sean en el campo del entretenimiento, en el mundo de los deportes o en cualquier otro campo en el que sea que destaquen. Todo eso no tiene importancia para Mí en su juicio si ellos no basan sus vidas en la obediencia a Mis mandamientos. La verdadera obediencia se basa en el amor. Toda autoridad tiene que basarse en el amor a Mí y el amor a Mis mandamientos; no en el poder y el control. Cuando la autoridad está fundamentada en el Amor Santo, se basa en la rectitud y así lo manda la santa obediencia. Cada campo de trabajo en la actualidad tiene en sus filas la falsa rectitud del poder personal y del control. Yo no responsabilizo a las almas por este tipo de autoridad. Esto enfatiza la necesidad de discernimiento. Recen por esto. Yo vendré en su ayuda."

Lean 1ª Pedro 5:2-4




Apacienten el Rebaño de Dios, que les ha sido confiado; velen por él, no forzada, sino espontáneamente, como lo quiere Dios; no por un interés mezquino, sino con abnegación; no pretendiendo dominar a los que les han sido encomendados, sino siendo de corazón ejemplo para el Rebaño. Y cuando llegue el Jefe de los pastores, recibirán la corona imperecedera de gloria.
RE: Latest messages are at Holy Love Ministries (www.holylove.org) and Ministerios del Amor Santo (www.amorsanto.com)