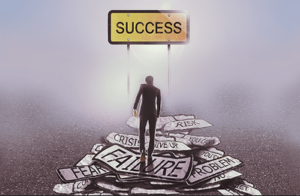 March 9, 2021
Once again, I (Maureen) see a Great Flame that I have come to know as the Heart of God the Father. He says: "In order to increase in holiness, you must first recognize your failings in virtue. This self-knowledge is the building block of your 'house' of personal holiness. Humility is the mortar that holds these building blocks together. This is because without humility of heart, the soul cannot acknowledge his own short-comings. Self-knowledge very easily slips through the cracks of pride."

"Therefore, first and foremost, pray for humility which is the building block of all the other virtues. The soul who thinks he is humble is the farthest from humility. False humility, which is humility practiced to impress others, causes many a house of holiness to tumble down. Without humility, the self-knowledge needed to increase in personal holiness is elusive."

Read 1 Corinthians 2:12-13+

Now we have received not the spirit of the world, but the Spirit which is from God, that we might understand the gifts bestowed on us by God. And we impart this in words not taught by human wisdom but taught by the Spirit, interpreting spiritual Truths to those who possess the Spirit.

+ Scripture verses asked to be read by God the Father.

 

9 de Marzo del 2021
Nuevamente veo una gran llama que he llegado a reconocer como el Corazón de Dios Padre. Dice: "Para poder crecer en santidad, primero tienen que reconocer sus fallas en las virtudes. Este autoconocimiento es el pilar de su casa de la santidad personal. La humildad es el cemento que mantiene unidos estos pilares. Esto se debe a que, sin humildad sincera, el alma no puede reconocer sus propios defectos. El autoconocimiento se infiltra fácilmente por las grietas de la soberbia."

"Por lo tanto, primero que nada, recen pidiendo humildad, la cual es el pilar de todas las demás virtudes. El alma que piensa que es humilde está muy lejos de la humildad. La falsa humildad, la cual es la que se practica para impresionar a los demás, provoca que muchas casas de la santidad se derrumben. Sin la humildad, el autoconocimiento necesario para crecer en santidad es difícil de alcanzar."

Lean 1ª Corintios 2:12-13




Y nosotros no hemos recibido el espíritu del mundo, sino el Espíritu que viene de Dios, para que reconozcamos los dones gratuitos que Dios nos ha dado. Nosotros no hablamos de estas cosas con palabras aprendidas de la sabiduría humana, sino con el lenguaje que el Espíritu de Dios nos ha enseñado, expresando en términos espirituales las realidades del Espíritu.
RE: Latest messages are at Holy Love Ministries (www.holylove.org) and Ministerios del Amor Santo (www.amorsanto.com)