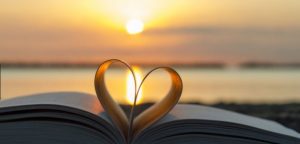 April 13, 2020
Monday of the Octave of Easter
Jesus says: "I am your Jesus, born Incarnate."

"When I rose from the dead, all Truth came with Me, as I am the Way, the Truth, and the Life. I desire that all Truth presides over hearts – now and forever. My Mission when I was in the world was to bring Truth into hearts and to inspire souls to allow Truth to take dominion over their hearts. This Mission of Truth continues today through the Mission of Holy Love.* Live in Holy Love and you will live in the Truth. This Truth is always My Will for you."

Read Ephesians 2:8-10+

For by grace you have been saved through faith; and this is not your own doing, it is the gift of God – not because of works, lest any man should boast. For we are his workmanship, created in Christ Jesus for good works, which God prepared beforehand, that we should walk in them.

+ Scripture verses asked to be read by Jesus.

 

13 de Abril del 2020
Lunes de la Octava de Pascua
Jesús dice: "Yo soy tu Jesús, nacido Encarnado."

"Cuando resucité de entre los muertos, toda la verdad vino Conmigo, pues Yo soy el Camino, la Verdad y la Vida. Yo quiero que toda la verdad presida hoy y siempre en los corazones. Mi Misión cuando estuve en el mundo fue llevar la verdad a los corazones e inspirar a las almas a que dejaran que la verdad tomara dominio sobre sus corazones. Esta misión de la verdad continúa hoy a través de la Misión de 'Holy Love'. Vivan en Amor Santo, y ustedes vivirán en la verdad. Esta verdad es siempre Mi Voluntad para ustedes."

Lean Efesios 2:8-10 Porque ustedes han sido salvados por su gracia, mediante la fe. Esto no proviene de ustedes, sino que es un don de Dios; y no es el resultado de las obras, para que nadie se gloríe. Nosotros somos creación suya: fuimos creados en Cristo Jesús, a fin de realizar aquellas buenas obras, que Dios preparó de antemano para que las practicáramos.
RE: Latest messages are at Holy Love Ministries and Ministerios del Amor Santo