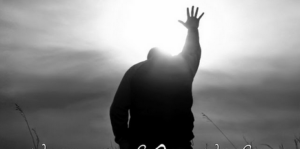 September 5, 2021
Once again, I (Maureen) see a Great Flame that I have come to know as the Heart of God the Father. He says: "It is a special grace to be able to love My Will even in the midst of adversity. Such a soul is in the Sixth Chamber* of the United Hearts.** Few there are who abide there. These are the souls who – through grace – have been able to completely die to self and have no special desires or wants towards their own comforts or well-being."

"What joy and peace would descend upon the world if more souls could claim this grace through self-abnegation. Purgatory*** would be emptied, as no new poor souls would enter therein."

"The soul can only enter the Sixth Chamber through the surrender of his own will. This means no unforgiveness, no jealousy, no anger, no selfishness whatsoever. The soul is completely devoted to obedience to My Commandments.**** These are goals I desire all My children to aspire to. Pray for the spiritual strength to do so."

Read Galatians 6:7-10+

Do not be deceived; God is not mocked, for whatever a man sows, that he will also reap. For he who sows to his own flesh will from the flesh reap corruption; but he who sows to the Spirit will from the Spirit reap eternal life. And let us not grow weary in well-doing, for in due season we shall reap, if we do not lose heart. So then, as we have opportunity, let us do good to all men, and especially to those who are of the household of faith.

+ Scripture verses asked to be read by God the Father.

 

5 de Septiembre del 2021
Nuevamente veo una gran llama que he llegado a reconocer como el Corazón de Dios Padre. Dice: "Es una gracia especial el poder amar Mi Voluntad incluso en medio de la adversidad. Un alma así está en el Sexto Aposento de los Corazones Unidos. Son pocos los que moran ahí. Estas son las almas que, a través de la gracia, han podido morir por completo a sí mismas y no tienen deseos ni intereses especiales para su comodidad o bienestar."

"Mucho gozo y paz descendería sobre el mundo si más almas pudieran pedir esta gracia a través de la abnegación. El Purgatorio se vaciaría, porque ya no entraría ahí ninguna pobre alma."

"El alma solo puede entrar al Sexto Aposento a través de la rendición de su voluntad. Esto significa que no tiene falta de perdón, celos, ira ni egoísmo alguno. El alma está dedicada totalmente a obedecer Mis mandamientos. Yo quiero que todos Mis hijos aspiren a tener estas metas. Recen pidiendo la fuerza espiritual para hacerlo."

Lean Gálatas 6:7-10




No se engañen: nadie se burla de Dios. Se recoge lo que se siembra: el que siembra para satisfacer su carne, de la carne recogerá sólo la corrupción; y el que siembra según el Espíritu, del Espíritu recogerá la Vida eterna. No nos cansemos de hacer el bien, porque la cosecha llegará a su tiempo si no desfallecemos. Por lo tanto, mientras estamos a tiempo hagamos el bien a todos, pero especialmente a nuestros hermanos en la fe.
RE: Latest messages are at Holy Love Ministries (www.holylove.org) and Ministerios del Amor Santo (www.amorsanto.com)