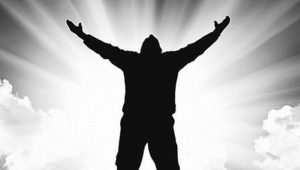 December 1, 2021
Once again, I (Maureen) see a Great Flame that I have come to know as the Heart of God the Father. He says: "It is most important in life to surrender to My Divine Will. When My Son* experienced his Agony in the Garden, He accepted My Will above His own will. He never turned back from this surrender. My Commandments** are My Divine Will for all mankind. They are an outline for man's salvation. Imitate My Son's resolve to accept My Will."

"Do not allow Satan to talk you out of our partnership for your salvation. You are never alone in your surrender to My Will. I am always with you. My Will can transform your life and the lives of those around you, if you are firm in your acceptance of My Will. The depth of your surrender reflects the depth of your personal holiness."

Read John 15:10+




If you keep my commandments, you will abide in my love, just as I have kept my Father's commandments and abide in his love.




+ Scripture verses asked to be read by God the Father.

 

1º de Diciembre del 2021
Nuevamente veo una gran llama que he llegado a reconocer como el Corazón de Dios Padre. Dice: "Lo más importante en la vida es rendirse a Mi Divina Voluntad. Cuando Mi Hijo experimentó Su agonía en el Huerto, Él aceptó Mi Voluntad por encima de la Suya. Él nunca se apartó de esta rendición. Mis mandamientos son Mi Divina Voluntad para toda la humanidad. Son un esquema para la salvación del hombre. Imiten la determinación de Mi Hijo a aceptar Mi Voluntad."

"No permitan que Satanás los haga desistir de la alianza que tenemos para su salvación. Ustedes nunca están solos en su rendición a Mi Voluntad. Yo siempre estoy con ustedes. Mi Voluntad puede transformar sus vidas y las vidas de los que están a su alrededor, si ustedes son firmes en su aceptación de Mi Voluntad. La profundidad de su rendición refleja la profundidad de su santidad personal."

Lean Juan 15:10




Si cumplen mis mandamientos, permanecerán en mi amor, como yo cumplí los mandamientos de mi Padre y permanezco en su amor.
RE: Latest messages are at Holy Love Ministries (www.holylove.org) and Ministerios del Amor Santo (www.amorsanto.com)