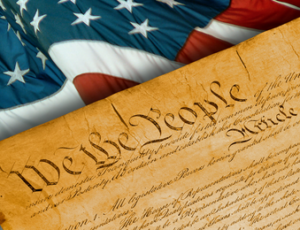 October 27, 2020 Once again, I (Maureen) see a Great Flame that I have come to know as the Heart of God the Father. He says: "The goals of this country* are peace and security. So then, you do not want to elect leaders who would dismantle these goals. As it is, this nation is a leader in the free world. It must be an example of freedom to less fortunate nations – nations who lack the natural resources I have given abundantly to this country."

"Your Constitution** is a model for other nations to implement in their own governments. It would be a grave error to see it as an obstacle to freedom and dismantle it. It stands to reason, that your choices for leadership should use the Constitution as a firm foundation of law and order. Lawlessness is a foundation of lack of freedom and a general rule of chaos."

"Understand that you need a strong leader – one devoted to all that your nation was founded upon. Progressiveness is a byword for weak leadership."

Read Colossians 2:8-10+

See to it that no one makes a prey of you by philosophy and empty deceit, according to human tradition, according to the elemental spirits of the universe, and not according to Christ. For in him the whole fulness of deity dwells bodily, and you have come to fulness of life in him, who is the head of all rule and authority.

+ Scripture verses asked to be read by God the Father. (Please note: all Scripture given by Heaven refers to the Bible used by the visionary. Ignatius Press – Holy Bible – Revised Standard Version – Second Catholic Edition.)

* U.S.A.

** The Constitution of the United States – see: https://constitution.congress.gov/constitution/

 

27 de Octubre del 2020
Nuevamente veo una gran llama que he llegado a reconocer como el Corazón de Dios Padre. Dice: "Los objetivos de este País son la paz y la seguridad. Así que, entonces, no deben elegir líderes que acaben con estos objetivos. La realidad es que esta Nación es líder en el mundo libre. Tiene que ser un ejemplo de libertad para las naciones menos afortunadas; naciones que carecen de los recursos naturales que Yo he dado en abundancia a este País."

"Su Constitución es un modelo para que otras naciones lo implementen en sus propios gobiernos. Sería un grave error verla como un obstáculo para la libertad y suprimirla. Es lógico que sus elecciones de líderes deben utilizar la Constitución como un cimiento firme para la ley y el orden. La anarquía es un cimiento de falta de libertad y una regla general del caos."

"Comprendan que ustedes necesitan un líder fuerte; un líder dedicado a todo aquello sobre lo que se fundó su Nación. El progresismo es un sinónimo de liderazgo débil."

Lean Colosenses 2:8-10
No se dejen esclavizar por nadie con la vacuidad de una engañosa filosofía, inspirada en tradiciones puramente humanas y en los elementos del mundo, y no en Cristo. Porque en él habita corporalmente toda la plenitud de la divinidad, y ustedes participan de esa plenitud de Cristo, que es la Cabeza de todo Principado y de toda Potestad.
RE: Latest messages are at Holy Love Ministries and Ministerios del Amor Santo