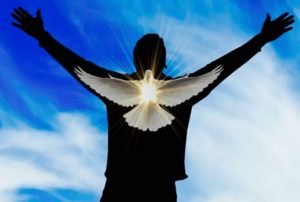 December 17, 2020
Once again, I (Maureen) see a Great Flame that I have come to know as the Heart of God the Father. He says: "Children, this is the hour when those who are of a righteous heart must unite in courage. Pray with steadfast faith that victory is on its way. Stand solid in the Truth. Pray that My Light will expose – without doubt – the shadowy works of Satan behind the scenes in the election.* Allow the Holy Spirit to fill your hearts with courage during these times of unrest. Let the Spirit fill your hearts in steadfast courage that no evil spirit can penetrate.""Be united in righteousness so that we can win the battle against those united in evil."Read Ephesians 4:1-6+I therefore, a prisoner for the Lord, beg you to walk in a manner worthy of the calling to which you have been called, with all lowliness and meekness, with patience, forbearing one another in love, eager to maintain the unity of the Spirit in the bond of peace. There is one body and one Spirit, just as you were called to the one hope that belongs to your call, one Lord, one faith, one baptism, one God and Father of us all, who is above all and through all and in all.

+ Scripture verses asked to be read by be read by God the Father.

 

17 de Diciembre del 2020
Nuevamente veo una gran llama que he llegado a reconocer como el Corazón de Dios Padre. Dice: "Hijos, este es el tiempo en el que aquellos que tienen un corazón justo tienen que unirse con valentía. Recen con fe inquebrantable pidiendo que la victoria esté en camino. Permanezcan firmes en la verdad. Recen para que Mi luz exponga sin ninguna duda las obras tenebrosas de Satanás tras bambalinas en estas elecciones. Permitan que el Espíritu Santo llene sus corazones con valentía durante estos tiempos de desasosiego. Que el Espíritu llene sus corazones con firme valentía a fin de que ningún mal espíritu pueda penetrar.""Estén unidos en la rectitud para que podamos ganar la batalla contra quienes están unidos en el mal."Lean Efesios 4:1-6
Yo, que estoy preso por el Señor, los exhorto a comportarse de una manera digna de la vocación que han recibido. Con mucha humildad, mansedumbre y paciencia, sopórtense mutuamente por amor. Traten de conservar la unidad del Espíritu, mediante el vínculo de la paz. Hay un solo Cuerpo y un solo Espíritu, así como hay una misma esperanza, a la que ustedes han sido llamados, de acuerdo con la vocación recibida. Hay un solo Señor, una sola fe, un solo bautismo. Hay un solo Dios y Padre de todos, que está sobre todos, lo penetra todo y está en todos.
RE: Latest messages are at Holy Love Ministries and Ministerios del Amor Santo