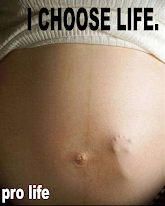 Valentine's Day
February 14, 2021
Once again, I (Maureen) see a Great Flame that I have come to know as the Heart of God the Father. He says: "Today, My children, you are celebrating a day dedicated to love. So, it is, I invite you to see how much I love you. Your very life is a gift from Me, as is each life. How sad it is that this is so challenged in today's society. Life in the womb is a very dangerous place to be in the world today. So many lives are lost due to lack of love. Love of the unborn is not encouraged by many these days and often is regarded as an inconvenience."

"Each life is a gift that only I can give. I knit each one together, giving it individual characteristics and unique talents. It is by My Hand each one develops into the person I create to be loved and nurtured for what he is."

"So, today, celebrate and love all life – all those around you and all life I create in the womb. I will celebrate with you."

Read Ephesians 2:8-10+

For by grace you have been saved through faith; and this is not your own doing, it is the gift of God – not because of works, lest any man should boast. For we are his workmanship, created in Christ Jesus for good works, which God prepared beforehand, that we should walk in them.

+ Scripture verses asked to be read by God the Father.

 

14 de Febrero del 2021
Nuevamente veo una gran llama que he llegado a reconocer como el Corazón de Dios Padre. Dice: "Hoy, hijos Míos, están celebrando un día dedicado al amor. De manera que los invito a que vean cuánto los amo. Su vida misma es un regalo de parte Mía, tal como lo es cada vida. Es muy triste que esto sea tan desafiado en la sociedad de hoy. En el mundo actual, la vida en el vientre materno es un lugar muy peligroso para estar. Se pierden muchísimas vidas debido a la falta de amor. Muchos son los que no animan al amor por el No Nacido y, con frecuencia, lo consideran como un inconveniente."

"Cada vida es un regalo que solo Yo puedo dar. Yo diseño a cada persona, dándole características individuales y talentos únicos. Es por Mi Mano que cada uno se convierte en la persona que Yo creo para que la amen y la cuiden por lo que es."

"Así que hoy celebren y amen toda vida; amen a todos los que están a su alrededor y a cada vida que Yo creo en el vientre materno. Yo celebraré con ustedes."

Efesios 2:8-10




Porque ustedes han sido salvados por su gracia, mediante la fe. Esto no proviene de ustedes, sino que es un don de Dios; y no es el resultado de las obras, para que nadie se gloríe. Nosotros somos creación suya: fuimos creados en Cristo Jesús, a fin de realizar aquellas buenas obras, que Dios preparó de antemano para que las practicáramos.
RE: Latest messages are at Holy Love Ministries and Ministerios del Amor Santo