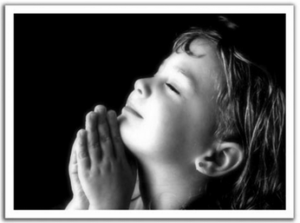 May 17, 2021
Once again, I (Maureen) see a Great Flame that I have come to know as the Heart of God the Father. He says: "I do not leave you alone, but I am always present to you through My Commandments. It is only through your free will that you become separated from Me. I do not compromise My Call to you, whether or not you are listening. Do not allow affections for the passing joys of the world to come between us. Make pleasing Me be your priority."

"Some people have a disordered love of their reputation or their physical appearance. These are all passing and of no account at your judgment. Your concern for how people regard you is an obstacle to your personal holiness and clouds your judgment. Surrender all these concerns to Me. Then, your every present moment will be a support at your judgment."

"You cannot retrieve any moment in time. Once it passes, it is gone forever. Make the most of each moment by loving Me."

Read Galatians 6:1-10+
Brethren, if a man is overtaken in any trespass, you who are spiritual should restore him in a spirit of gentleness. Look to yourself, lest you too be tempted. Bear one another's burdens, and so fulfil the law of Christ. For if any one thinks he is something, when he is nothing, he deceives himself. But let each one test his own work, and then his reason to boast will be in himself alone and not in his neighbor. For each man will have to bear his own load. Let him who is taught the word share all good things with him who teaches. Do not be deceived; God is not mocked, for whatever a man sows, that he will also reap. For he who sows to his own flesh will from the flesh reap corruption; but he who sows to the Spirit will from the Spirit reap eternal life. And let us not grow weary in well-doing, for in due season we shall reap, if we do not lose heart. So then, as we have opportunity, let us do good to all men, and especially to those who are of the household of faith.

+ Scripture verses asked to be read by God the Father.

 

17 de Mayo del 2021
Nuevamente veo una gran llama que he llegado a reconocer como el Corazón de Dios Padre. Dice: "Yo no los dejo solos, más bien siempre estoy presente para ustedes por medio de Mis mandamientos. Ustedes se separan de Mí solo a través de su libre albedrío. Yo no comprometo el llamado que les hago, sea que estén escuchando o no. No permitan que los afectos por los placeres pasajeros del mundo se interpongan entre nosotros. Hagan que su prioridad sea agradarme a Mí."

"Algunas personas tienen un amor desordenado por su reputación o su apariencia física. Todo esto es pasajero y no se toma en cuenta en su juicio. La preocupación que tienen por cómo los percibe la gente es un obstáculo para su santidad personal y empaña su discernimiento. Ríndanme a Mí todas estas preocupaciones. Entonces, en su juicio, cada momento presente será un apoyo."

"No pueden recuperar ningún momento en el tiempo. Una vez que pasa, se va para siempre. Aprovechen al máximo cada momento amándome a Mí."

Lean Gálatas 6:1-10
Hermanos, si alguien es sorprendido en alguna falta, ustedes, los que están animados por el Espíritu, corríjanlo con dulzura. Piensa que también tú puedes ser tentado. Ayúdense mutuamente a llevar las cargas, y así cumplirán la Ley de Cristo. Si alguien se imagina ser algo, se engaña, porque en realidad no es nada. Que cada uno examine su propia conducta, y así podrá encontrar en sí mismo y no en los demás, un motivo de satisfacción. Porque cada uno tiene que llevar su propia carga. El que recibe la enseñanza de la Palabra, que haga participar de todos sus bienes al que lo instruye. No se engañen: nadie se burla de Dios. Se recoge lo que se siembra: el que siembra para satisfacer su carne, de la carne recogerá sólo la corrupción; y el que siembra según el Espíritu, del Espíritu recogerá la Vida eterna. No nos cansemos de hacer el bien, porque la cosecha llegará a su tiempo si no desfallecemos. Por lo tanto, mientras estamos a tiempo hagamos el bien a todos, pero especialmente a nuestros hermanos en la fe.
RE: Latest messages are at Holy Love Ministries (www.holylove.org) and Ministerios del Amor Santo (www.amorsanto.com)