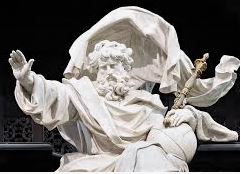 July 6, 2021
Once again, I (Maureen) see a Great Flame that I have come to know as the Heart of God the Father. He says: "Children, many of you are preparing to be here* physically on August 1st** when I impart to you My Triple Blessing.*** I am asking you to prepare your hearts for this pilgrimage. Make small sacrifices each day towards this end. That way, when you come to My favored prayer site, you will feel a deeper peace when I impart My Triple Blessing."

"Many come with specific needs and intentions in their hearts. As you prepare for this journey, send your hearts ahead of you spiritually. I will receive your hearts as your guardian angels bring them to Me. Then, we will await together for your physical presence at this favored site."

Read Psalm 9:1-2+

I will give thanks to the LORD with my whole heart; I will tell of all your wonderful deeds. I will be glad and exult in you, I will sing praise to your name, O Most High.

+ Scripture verses asked to be read by God the Father.

 

6 de Julio del 2021




Nuevamente veo una gran llama que he llegado a reconocer como el Corazón de Dios Padre. Dice: "Hijos, muchos de ustedes se están preparando para estar aquí físicamente el 1º de agosto cuando les imparta Mi triple Bendición. Les pido que preparen sus corazones para esta peregrinación. Hagan pequeños sacrificios cada día para este fin. Así, cuando vengan a Mi lugar de oración favorecido, sentirán una paz más profunda cuando Yo imparta Mi triple Bendición."

"Muchos vienen con necesidades e intenciones específicas en sus corazones. Conforme se preparan para este viaje, envíen espiritualmente sus corazones por adelantado. Yo recibiré sus corazones cuando sus ángeles de la guarda me los traigan a Mí. Luego, juntos esperaremos a que ustedes lleguen físicamente a este lugar favorecido."

Lean Salmo 9:2-3




Te doy gracias, Señor, de todo corazón y proclamaré todas tus maravillas. Quiero alegrarme y regocijarme en ti, y cantar himnos a tu Nombre, Altísimo.
RE: Latest messages are at Holy Love Ministries (www.holylove.org) and Ministerios del Amor Santo (www.amorsanto.com)