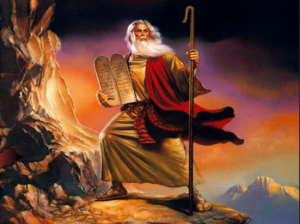 October 24, 2020 Once again, I (Maureen) see a Great Flame that I have come to know as the Heart of God the Father. He says: "Children, once again I remind you, it is not who you obey but what you obey that stands meritorious before Me. Obey My Commandments first and foremost. This has to be the foundation of all your thoughts, words and actions. Use the resources I have entrusted to you in a way which builds up My Kingdom I have given you – this includes fossil fuels.* I would not have provided them if it was not My Will that you use them to the best of your ability."

"Make your choices – political too – in a way which pleases Me. Do not support anyone who is dishonest – this is the same as supporting evil. Expose fraud and all evil. Satan cannot exist in the light."

"If you do all these things, trust that I will be with you, supporting you against every enemy."

Read Psalm 4:2-3+

O sons of men, how long will you be dull of heart? How long will you love vain words, and seek after lies? But know that the Lord has set apart the godly for himself; the Lord hears when I call to him.

+ Scripture verses asked to be read by God the Father. (Please note: all Scripture given by Heaven refers to the Bible used by the visionary. Ignatius Press – Holy Bible – Revised Standard Version – Second Catholic Edition.)

* A natural fuel such as coal or gas, formed in the geological past from the remains of living organisms.

 

24 de Octubre del 2020
Nuevamente veo una gran llama que he llegado a reconocer como el Corazón de Dios Padre. Dice: "Hijos, una vez más les recuerdo, lo que los hace dignos ante Mí no es a quién obedecen, sino lo que obedecen. Ante todo, obedezcan Mis mandamientos. Esto tiene que ser el cimiento de todos sus pensamientos, palabras y obras. Utilicen los recursos que Yo les he confiado de una manera que edifiquen Mi reino que Yo les he dado; esto incluye los hidrocarburos. Yo no los habría proporcionado si no hubiera sido Voluntad Mía que ustedes los utilizaran lo mejor posible."

"Tomen sus decisiones –también las decisiones políticas– de una manera en que me agrade a Mí. No apoyen a nadie que sea deshonesto; eso es igual que apoyar al mal. Expongan el fraude y todo mal. Satanás no puede existir en la luz."

"Si ustedes hacen todo esto, confíen en que Yo estaré con ustedes, apoyándolos contra cada enemigo."

Lean Salmo 4:3-4




Y ustedes, señores, ¿hasta cuando ultrajarán al que es mi Gloria, amarán lo que es falso y buscarán lo engañoso? Sepan que el Señor hizo maravillas por su amigo: él me escucha siempre que lo invoco.
RE: Latest messages are at Holy Love Ministries and Ministerios del Amor Santo