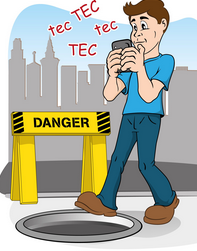 June 8, 2021
Once again, I (Maureen) see a Great Flame that I have come to know as the Heart of God the Father. He says: "Once on the road of conversion, the soul must make every effort to remain there. Satan does not rest. He places every distraction in the way. One way the soul does not realize as from evil is the sin of spiritual pride. The soul accepts credit for all his spiritual advancement and submits to the falsehood of being above those whom he considers less spiritual than himself. This very often is not only spiritual pride, but also false judgment."

"Every good comes from Me – your Creator. Acknowledge My Dominion over you. It is I Who send the Holy Spirit to inspire every good and to support you when error attacks you. Concede control of your spiritual life to this Spirit of Truth. In this way, you will not be tricked into thinking you have accomplished through human effort that which only I can accomplish."

Read Philippians 2:12-13+

Therefore, my beloved, as you have always obeyed, so now, not only as in my presence but much more in my absence, work out your own salvation with fear and trembling; for God is at work in you, both to will and to work for his good pleasure.

+ Scripture verses asked to be read by God the Father.

 

8 de Junio del 2021
Nuevamente veo una gran llama que he llegado a reconocer como el Corazón de Dios Padre. Dice: "Una vez que el alma está en el camino de la conversión, tiene que esforzarse mucho por permanecer ahí. Satanás no descansa. Él pone toda clase de distracciones en el camino. Algo de lo que el alma no se da cuenta como derivado del mal es el pecado de la soberbia espiritual. El alma se adjudica el mérito de todo su avance espiritual y cede a la falsedad de que ella está por encima de quienes considera menos espirituales que sí misma. Esto muchas veces no es tan solo soberbia espiritual, sino también falso juicio."

"Todo bien proviene de Mí, su Creador. Reconozcan Mi dominio sobre ustedes. Soy Yo quien envía al Espíritu Santo a inspirar todo bien y a apoyarlos cuando el error los ataca. Reconozcan que el control de su vida espiritual lo tiene este Espíritu de la Verdad. De esta forma, no serán engañados para que piensen que ustedes han logrado con sus esfuerzos humanos aquello que solamente Yo puedo realizar."

Lean Filipenses 2:12-13




Por eso, queridos míos, ustedes que siempre me han obedecido, trabajen por su salvación con temor y temblor, no solamente cuando estoy entre ustedes, sino mucho más ahora que estoy ausente. Porque Dios es el que produce en ustedes el querer y el hacer, conforme a su designio de amor.
RE: Latest messages are at Holy Love Ministries (www.holylove.org) and Ministerios del Amor Santo (www.amorsanto.com)