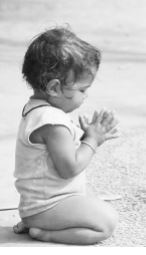 November 11, 2021
Once again, I (Maureen) see a Great Flame that I have come to know as the Heart of God the Father. He says: "Children, I love each one of you very much and desire your salvation, but you must desire your salvation, as well. Off and on throughout the day, make an effort to be connected to Me. Say little ejaculatory prayers, 'Papa God, I love You. Save my soul'. Decide for Me. This is how we stay united throughout the day."

"I am always with you. Believe this and live accordingly. Do not engage in any activity, language or sinful thoughts, as I know and see everything. You do not face any trial, experience any pain or opposition I am unaware of. Be confident in My Intercession – My Assistance – and do not fear. The more you love Me, the more you will believe this and feel safe in My Arms. The future will not seem daunting and we will face every present moment together."

Read Galatians 6:7-10+

Do not be deceived; God is not mocked, for whatever a man sows, that he will also reap. For he who sows to his own flesh will from the flesh reap corruption; but he who sows to the Spirit will from the Spirit reap eternal life. And let us not grow weary in well-doing, for in due season we shall reap, if we do not lose heart. So then, as we have opportunity, let us do good to all men, and especially to those who are of the household of faith.

+ Scripture verses asked to be read by God the Father.

 

11 de Noviembre del 2021
Nuevamente veo una gran llama que he llegado a reconocer como el Corazón de Dios Padre. Dice: "Hijos, Yo amo mucho a cada uno de ustedes y deseo su salvación, pero ustedes también tienen que desearla. De vez en cuando, durante el día, hagan un esfuerzo por tener conexión Conmigo. Digan pequeñas jaculatorias como 'Papá Dios, te amo. Salva mi alma.' Elíjanme a Mí. Esta es la manera de estar unidos a lo largo del día."

"Yo siempre estoy con ustedes. Créanlo y vivan como corresponde. No se involucren en ninguna actividad, lenguaje o pensamientos pecaminosos, porque Yo todo lo sé y todo lo veo. Ustedes no enfrentan ninguna prueba, ni experimentan dolor u oposición alguna que Yo no sepa. Tengan confianza en Mi intervención, en Mi ayuda, y no tengan miedo. Mientras más me amen, más creerán esto y se sentirán seguros en Mis Brazos. El futuro no parecerá desalentador y enfrentaremos juntos cada momento presente."

Lean Gálatas 6:7-10




No se engañen: nadie se burla de Dios. Se recoge lo que se siembra: el que siembra para satisfacer su carne, de la carne recogerá sólo la corrupción; y el que siembra según el Espíritu, del Espíritu recogerá la Vida eterna. No nos cansemos de hacer el bien, porque la cosecha llegará a su tiempo si no desfallecemos. Por lo tanto, mientras estamos a tiempo hagamos el bien a todos, pero especialmente a nuestros hermanos en la fe.
RE: Latest messages are at Holy Love Ministries (www.holylove.org) and Ministerios del Amor Santo (www.amorsanto.com)