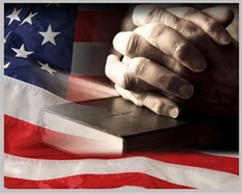 November 9, 2020
Once again, I (Maureen) see a Great Flame that I have come to know as the Heart of God the Father. He says: "Children, in the midst of chaos, reason will spring up and take root. This confusion concerning your Presidential election* is unprecedented. Steps will need to be taken to prevent a recurrence in any future election. There are people involved in this confusion who have given way to love of power and ambition. They do not, however, love your country.** I am going to help your current President*** take charge and to discover the covered up 'errors' in tabulating the votes."

"New laws will need to be put in place to prevent this from happening again. The first step to reversing any error is to acknowledge it and have a will to change it. This is happening now in your country. Therefore, there is no conclusive result in the election. Pray as never before that Truth is the victor in hearts and in this election."

"The guilty parties should be ousted from office."

Read Titus 2:11-14+

For the grace of God has appeared for the salvation of all men, training us to renounce irreligion and worldly passions, and to live sober, upright, and godly lives in this world, awaiting our blessed hope, the appearing of the glory of our great God and Savior Jesus Christ, who gave himself for us to redeem us from all iniquity and to purify for himself a people of his own who are zealous for good deeds.

+ Scripture verses asked to be read by God the Father.

 

9 de Noviembre del 2020
Nuevamente veo una gran llama que he llegado a reconocer como el Corazón de Dios Padre. Dice: "Hijos, en medio del caos, la razón brotará y echará raíces. Esta confusión con respecto a la elección presidencial no tiene precedente. Se tienen que tomar medidas para evitar que vuelva a suceder en alguna elección futura. Hay personas involucradas en esta confusión que han cedido al amor al poder y a la ambición. Sin embargo, ellos no aman a su País. Yo voy a ayudar a su actual Presidente (Donald J. Trump) a tomar el mando y a descubrir los 'errores' encubiertos en el conteo de votos."

"Se tienen que implementar nuevas leyes para evitar que esto suceda de nuevo. El primer paso para revertir cualquier error es reconocerlo y querer cambiarlo. Esto está sucediendo ahora en su País. Por lo tanto, no hay un resultado concluyente en las elecciones. Recen como nunca antes pidiendo que la verdad sea victoriosa en los corazones y en estas elecciones."

"Los culpables deben ser destituidos."

Lean Tito 2:11-14




Porque la gracia de Dios, que es fuente de salvación para todos los hombres, se ha manifestado. Ella nos enseña a rechazar la impiedad y los deseos mundanos, para vivir en la vida presente con sobriedad, justicia y piedad, mientras aguardamos la feliz esperanza y la Manifestación de la gloria de nuestro gran Dios y Salvador, Cristo Jesús. Él se entregó por nosotros, a fin de librarnos de toda iniquidad, purificarnos y crear para sí un Pueblo elegido y lleno de celo en la práctica del bien.
RE: Latest messages are at Holy Love Ministries and Ministerios del Amor Santo