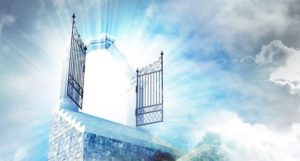 April 8, 2020
Once again, I (Maureen) see a Great Flame that I have come to know as the Heart of God the Father. He says: "Children, it is necessary today, to address our proposed prayer event on the Feast of the United Hearts.* We will postpone this event until next year,** if all goes well in the world. Man's free will so often presents obstacles to My Plans. In this case, it is man's inability to successfully avoid this virus. I am keeping a close watch on our August 2nd event."***

* Sunday, June 21, 2020.




** Sunday, June 13, 2021.




*** Sunday, August 2, 2020, Feast of God the Father and His Divine Will and Feast of Our Lady of the Angels, during the 3pm Ecumenical Prayer Service in the Field of the United Hearts (Field of Victory).

April 8, 2020

Jesus says: "I am your Jesus, born Incarnate."

"As the hour of My Judgment approached, I kept My focus on the Victory. The Victory was so necessary to all mankind that I knew My suffering would be intense. No suffering has or will be comparable to My Passion. Therefore, as unusual and unprecedented crosses occur in your lives and around the world, remember that I suffered ahead of you to open the Gates of Heaven for you."

"My Father, Who sees all and knows all, is overseeing your every difficulty in answering prayers from the heart. Do not allow any event to be an opportunity for self-righteousness or spiritual pride – that is Satan's trap – a way to turn good into evil. Trust in My Provision. I will inspire you in unforeseen ways of meeting your needs. Afterall, who would have thought that My death on the Cross would have been so poignant?"

"Do not meditate on the Cross so much as the Victory which I always share with you."

Read Luke 23:46+

Then Jesus, crying with a loud voice, said, "Father, into your hands I commit my spirit!" And having said this he breathed his last.

+ Scripture verses asked to be read by Jesus.

 

8 de Abril del 2020
Nuevamente veo una gran llama que he llegado a reconocer como el Corazón de Dios Padre. Dice: "Hijos, es necesario que hoy toque el tema de nuestro evento de oración propuesto para la Fiesta de Nuestros Corazones Unidos(1). Vamos a posponer este evento hasta el próximo año(2), si todo va bien en el mundo. El libre albedrío del hombre muchas veces presenta obstáculos para Mis planes. En este caso es la incapacidad del hombre para acabar exitosamente con este virus. Estoy al pendiente de nuestro evento del 2 de agosto."
(1) Domingo, 21 de junio del 2020.
(2) Domingo, 13 de junio del 2021.

8 de Abril del 2020




Jesús dice: "Yo soy tu Jesús, nacido Encarnado."

"Conforme se acercaba el momento de Mi juicio, Yo me mantuve enfocado en la victoria. La victoria era tan necesaria para toda la humanidad que Yo sabía que Mi sufrimiento sería intenso. Ningún sufrimiento se ha comparado ni se comparará con Mi Pasión. Por lo tanto, conforme sobrevienen cruces inusuales y sin precedente en sus vidas y en todo el mundo, recuerden que Yo sufrí antes que ustedes para abrirles las puertas del Cielo."

"Mi Padre, que lo ve todo y lo sabe todo, está al tanto de todas sus dificultades al dar respuesta a sus oraciones que nacen del corazón. No permitan que ningún acontecimiento dé pie al fariseísmo o a la soberbia espiritual, que es una trampa de Satanás; una manera de convertir lo bueno en algo malo. Confíen en Mi Provisión. Yo los inspiraré de formas imprevistas para satisfacer sus necesidades. Después de todo, ¿quién habría pensado que Mi muerte en la Cruz hubiera sido tan conmovedora?"

"No mediten tanto en la Cruz sino en la victoria, la cual Yo siempre compartiré con ustedes."

Lean Lucas 23:46
Jesús, con un grito, exclamó: "Padre, en tus manos encomiendo mi espíritu". Y diciendo esto, expiró.
RE: Latest messages are at Holy Love Ministries and Ministerios del Amor Santo