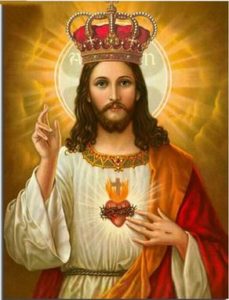 January 27, 2020 Public

Once again, I (Maureen) see a Great Flame that I have come to know as the Heart of God the Father. He says: "The pretense of doing good is dividing your nation.* How can good be accomplished by placing power in greedy, ambitious hands? Such motives do not have the welfare of the citizens at heart. Decades ago, this type of attack on the heart of democracy would never have been considered."

"This bears witness to the present-day conscience of man. Many who are in the foreground today would have been laughed out of office a few decades ago. Now, they are given celebrity status by the mass media."

"Renew in your hearts motives of Holy Love which I sent My Son to proclaim to you over 2000 years ago. Allow your consciences to be convicted of any selfishness or greed which motivates your actions. Then, and only then, will the Truth, once again, reign in hearts and in the world."

* U.S.A.

Read 1 Timothy 2:1-4+

First of all, then, I urge that supplications, prayers, intercessions, and thanksgivings be made for all men, for kings and all who are in high positions, that we may lead a quiet and peaceable life, godly and respectful in every way. This is good, and it is acceptable in the sight of God our Savior, who desires all men to be saved and to come to the knowledge of the truth.

+ Scripture verses asked to be read by God the Father.

 

Nuevamente veo una gran llama que he llegado a reconocer como el Corazón de Dios Padre. Dice: "Fingir hacer el bien está dividiendo a su Nación. ¿Cómo se puede hacer el bien poniendo el poder en manos codiciosas y ambiciosas? Esas motivaciones no tienen el bienestar de los ciudadanos en el corazón. Décadas atrás, este tipo de ataque al corazón de la democracia nunca se hubiera considerado."

"Esto es prueba de la conciencia actual del hombre. Muchos de los que hoy día son populares habrían sido expulsados de su cargo hace unas cuentas décadas. Ahora, los medios de comunicación les dan el estatus de celebridades."

"Renueven en sus corazones los propósitos del Amor Santo que envié a Mi Hijo a proclamar hace más de 2000 años. Dejen que sus conciencias sean convencidas de cualquier egoísmo o codicia que motive sus acciones. Entonces, y sólo entonces, la verdad reinará en los corazones y en el mundo una vez más."

Lean 1ª Timoteo 2:1-4
Ante todo, te recomiendo que se hagan peticiones, oraciones, súplicas y acciones de gracias por todos los hombres, por los soberanos y por todas las autoridades, para que podamos disfrutar de paz y de tranquilidad, y llevar una vida piadosa y digna. Esto es bueno y agradable a Dios, nuestro Salvador, porque él quiere que todos se salven y lleguen al conocimiento de la verdad.
RE: Latest messages are at Holy Love Ministries and Ministerios del Amor Santo