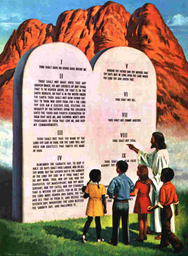 September 19, 2021
Once again, I (Maureen) see a Great Flame that I have come to know as the Heart of God the Father. He says: "As your Creator, I remind you to continue along the path of your salvation. Obey My Commandments.* Live in Holy Love which is the embrace of My Commandments. Do not be discouraged by any cross."

"The depth of your faith and commitment to Holy Love is commensurate with the depth of your love for Me. Therefore, engage in whatever fulfills this love. Show Me that you care by living in Holy Love and obeying My Commandments. This is the way of deepening your relationship with Me."

"I await your ways of pleasing Me. I enjoy pleasing you in return."

Read 1 John 3:21-22+

Beloved, if our hearts do not condemn us, we have confidence before God; and we receive from him whatever we ask, because we keep his commandments and do what pleases him.

+ Scripture verses asked to be read by God the Father.

 

19 de Septiembre del 2021
Nuevamente veo una gran llama que he llegado a reconocer como el Corazón de Dios Padre. Dice: "Como su Creador, les recuerdo que se mantengan en el sendero de su salvación. Obedezcan Mis mandamientos. Vivan en Amor Santo, el cual es el abrazo de Mis mandamientos. Que ninguna cruz los desanime."

"La profundidad de su fe y compromiso con el Amor Santo es equivalente a la profundidad de su amor por Mí. Por lo tanto, ocúpense en todo lo que acreciente este amor. Muéstrenme su interés viviendo en Amor Santo y obedeciendo Mis mandamientos. Esta es la manera de hacer más profunda su relación Conmigo."

"Estoy esperando ver cómo van a agradarme. Yo disfruto complacerlos a cambio."

Lean 1ª Juan 3:21-22




Queridos míos, si nuestro corazón no nos hace ningún reproche, podemos acercarnos a Dios con plena confianza, y él nos concederá todo cuanto le pidamos, porque cumplimos sus mandamientos y hacemos lo que le agrada.
RE: Latest messages are at Holy Love Ministries (www.holylove.org) and Ministerios del Amor Santo (www.amorsanto.com)