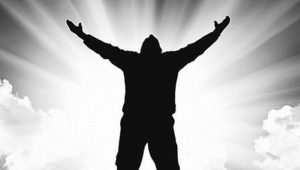 April 10, 2021
Once again, I (Maureen) see a Great Flame that I have come to know as the Heart of God the Father. He says: "Each one who comes here* must trust in My Divine Will which acts in his life and in his heart. Surrender to Me your hearts and allow My Grace to work in ways you do not anticipate and cannot imagine. This surrender requires an act of humility – an act of letting go of what you want. Then you can recognize and accept what I want for you."

"I wish to help you to recognize your inadequacies. Then, through this conviction of conscience, I can make you more holy in My Son's** Image."

Read Psalm 19:7-14+




7 The law of the LORD is perfect, reviving the soul; the testimony of the LORD is sure, making wise the simple;




8 the precepts of the LORD are right, rejoicing the heart; the commandment of the LORD is pure, enlightening the eyes;




9 the fear of the LORD is clean, enduring for ever;the ordinances of the LORD are true, and righteous altogether.




10 More to be desired are they than gold, even much fine gold; sweeter also than honey and drippings of the honeycomb.




11 Moreover by them is your servant warned; in keeping them there is great reward.




12 But who can discern his errors? Clear me from hidden faults.




13 Keep back your servant also from presumptuous sins; let them not have dominion over me! Then I shall be blameless, and innocent of great transgression.




14 Let the words of my mouth and the meditation of my heart be acceptable in your sight, O LORD, my rock and my redeemer.




+ Scripture verses asked to be read by God the Father.

 

10 de Abril del 2021
Sábado de Pascua
Nuevamente veo una gran llama que he llegado a reconocer como el Corazón de Dios Padre. Dice: "Cada persona que viene a este lugar tiene que confiar en Mi Divina Voluntad, la cual actúa en su vida y en su corazón. Ríndanme sus corazones y permitan que Mi gracia actúe de formas que ustedes no anticipan ni pueden imaginar. Esta rendición requiere un acto de humildad; requiere dejar ir lo que ustedes quieren. Así podrán reconocer y aceptar lo que Yo quiero para ustedes."

"Tengo el deseo de ayudarlos a reconocer sus limitaciones. Entonces, por medio de este convencimiento de conciencia, Yo puedo hacerlos más santos a imagen de Mi Hijo."

Lean Salmo 19:8-15




La ley del Señor es perfecta, reconforta el alma; el testimonio del Señor es verdadero, da sabiduría al simple. Los preceptos del Señor son rectos, alegran el corazón; los mandamientos del Señor son claros, iluminan los ojos. La palabra del Señor es pura, permanece para siempre; los juicios del Señor son la verdad, enteramente justos. Son más atrayentes que el oro, que el oro más fino; más dulces que la miel, más que el jugo del panal. También a mí me instruyen: observarlos es muy provechoso. Pero ¿quién advierte sus propios errores? Purifícame de las faltas ocultas. Presérvame, además, del orgullo, para que no me domine: entonces seré irreprochable y me veré libre de ese gran pecado. ¡Ojalá sean de tu agrado las palabras de mi boca, y lleguen hasta ti mis pensamientos, Señor, mi Roca y mi redentor!
RE: Latest messages are at Holy Love Ministries (www.holylove.org) and Ministerios del Amor Santo (www.amorsanto.com)