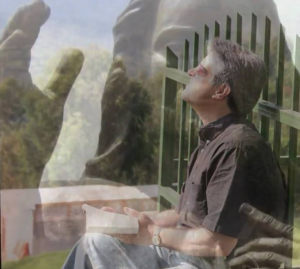 August 12, 2021
Once again, I (Maureen) see a Great Flame that I have come to know as the Heart of God the Father. He says: "The best prayer is the prayer to accept My Divine Will. This is the prayer of courage and hope. It is a prayer based on humility. The soul who can submit to such a prayer will be satisfied with whatever outcome he receives. He does not anticipate My answer and yet he prays with faith. His faith accepts that My Will is right and just for him."

"Such a soul trusts in My Provision."

Read Psalm 5:11-12+




But let all who take refuge in you rejoice, let them ever sing for joy; and do defend them, that those who love your name may exult in you. For you bless the righteous, O LORD; you cover him with favor as with a shield.




+ Scripture verses asked to be read by God the Father.

 

12 de Agosto del 2021
Nuevamente veo una gran llama que he llegado a reconocer como el Corazón de Dios Padre. Dice: "La mejor oración es la que pide aceptar Mi Divina Voluntad. Esta es la oración valiente y de esperanza. Es una oración basada en la humildad. El alma que puede rendirse a una oración así estará satisfecha con cualquier resultado que reciba. Ella no anticipa Mi respuesta y no obstante reza con fe. Su fe acepta que Mi Voluntad es justa y apropiada para ella."

"Un alma así confía en Mi Provisión."

Lean el Salmo 5:12-13




Así se alegrarán los que en ti se refugian y siempre cantarán jubilosos; tú proteges a los que aman tu Nombre, y ellos se llenarán de gozo. Porque tú, Señor, bendices al justo, como un escudo lo cubre tu favor.
RE: Latest messages are at Holy Love Ministries (www.holylove.org) and Ministerios del Amor Santo (www.amorsanto.com)