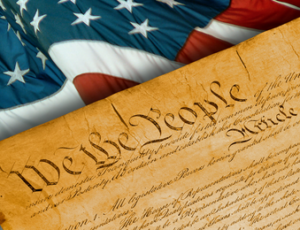 June 4, 2021
Once again, I (Maureen) see a Great Flame that I have come to know as the Heart of God the Father. He says: "When the Truth is dismantled, society becomes degenerate. Keep in mind the Truth is obedience to My Commandments. As today, there is so much disregard for the Truth – governments, moral standards and laws have sunk to a new low of moral degeneration. No longer does legality serve as the standard for the Truth. The checks and balances built into the government of this nation* have been compromised, undermining the legal system on many levels, both federal and statewide."

"This is why the moral fabric of each soul is so important, not only towards his own salvation, but collectively towards the strengthening of the morals of the world. One heart that honors My Commandments makes the whole world stronger and more pleasing to My Paternal Heart. The Triple Blessing** I impart to the world on this prayer site*** and around the world through the special prayer cards**** makes the world a better place – more cohesive to the Truth and My Divine Will. Choose to partake of this grace I so generously offer."

Read 1 John 3:18-24+

Little children, let us not love in word or speech but in deed and in truth. By this we shall know that we are of the truth, and reassure our hearts before him whenever our hearts condemn us; for God is greater than our hearts, and he knows everything. Beloved, if our hearts do not condemn us, we have confidence before God; and we receive from him whatever we ask, because we keep his commandments and do what pleases him. And this is his commandment, that we should believe in the name of his Son Jesus Christ and love one another, just as he has commanded us. All who keep his commandments abide in him, and he in them. And by this we know that he abides in us, by the Spirit which he has given us.

+ Scripture verses asked to be read by God the Father.

 

4 de Junio del 2021
Nuevamente veo una gran llama que he llegado a reconocer como el Corazón de Dios Padre. Dice: "Cuando se destruye la verdad, la sociedad se vuelve degenerada. Recuerden que la verdad es la obediencia a Mis mandamientos. Como hoy existe tanta indiferencia por la verdad, los gobiernos, los estándares morales y las leyes han caído a un bajo nivel de degeneración moral. La legalidad ya no actúa como el estándar para la verdad. Los controles y equilibrios incorporados al gobierno de esta Nación se han visto comprometidos, debilitando el sistema legal en muchos niveles, tanto federales como estatales."

"Por esa razón el tejido moral de cada alma es tan importante, no solo para su propia salvación, sino para el fortalecimiento de toda la moral del mundo. Un corazón que honra Mis mandamientos hace que el mundo entero sea más fuerte y más agradable a Mi Corazón Paternal. La triple Bendición que Yo imparto al mundo en este sitio de oración y en todo el mundo a través de las estampas religiosas especiales, hace que el mundo sea un lugar mejor; más unido a la verdad y a Mi Divina Voluntad. Elijan participar de esta gracia que tan generosamente ofrezco."

Lean 1ª Juan 3:18-24




Hijitos míos, no amemos con la lengua y de palabra, sino con obras y de verdad. En esto conoceremos que somos de la verdad, y estaremos tranquilos delante de Dios aunque nuestra conciencia nos reproche algo, porque Dios es más grande que nuestra conciencia y conoce todas las cosas. Queridos míos, si nuestro corazón no nos hace ningún reproche, podemos acercarnos a Dios con plena confianza, y él nos concederá todo cuanto le pidamos, porque cumplimos sus mandamientos y hacemos lo que le agrada. Su mandamiento es este: que creamos en el nombre de su Hijo Jesucristo, y nos amemos los unos a los otros como él nos ordenó. El que cumple sus mandamientos permanece en Dios, y Dios permanece en él; y sabemos que él permanece en nosotros, por el Espíritu que nos ha dado.
RE: Latest messages are at Holy Love Ministries (www.holylove.org) and Ministerios del Amor Santo (www.amorsanto.com)