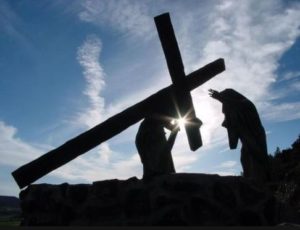 September 2, 2021
Once again, I (Maureen) see a Great Flame that I have come to know as the Heart of God the Father. He says: "Your love of Me plays out in your thoughts, words and deeds. The crosses in your life are tests of your love of Me. Anger is the byproduct of weakness in your acceptance of My Will for you. I have a plan for each soul. My plan may not be what you want, but it is always what you need towards your own salvation and even the salvation of others."

"The humble soul most easily accepts My Will for him. Pride is the undoer of acceptance of My Will. When pride swells up in a soul, so too does his love of free will. Free will does not always come from the same place in the heart as does obedience and acceptance of My Divine Will. The one who can set apart his own will, is the one who is sure-footed along the path of personal holiness."

Read Ephesians 5:15-17+

Look carefully then how you walk, not as unwise men but as wise, making the most of the time, because the days are evil. Therefore do not be foolish, but understand what the will of the Lord is.

+ Scripture verses asked to be read by God the Father.

 

2 de Septiembre del 2021
Nuevamente veo una gran llama que he llegado a reconocer como el Corazón de Dios Padre. Dice: "Su amor por Mí se manifiesta en sus pensamientos, palabras y obras. Las cruces en sus vidas son pruebas de su amor por Mí. La ira es producto de su debilidad en aceptar Mi Voluntad para ustedes. Yo tengo un plan para cada alma. Tal vez Mi plan no sea lo que ustedes quieren, pero siempre es lo que necesitan para su propia salvación, e incluso para la salvación de los demás."

"El alma humilde acepta más fácilmente Mi Voluntad para ella. La soberbia es lo que hace que no acepten Mi Voluntad. Cuando la soberbia crece en el alma, crece también el amor por su libre albedrío. El libre albedrío no siempre proviene del mismo lugar en el corazón, como es el caso de la obediencia y la aceptación de Mi Divina Voluntad. La persona que puede dejar de lado su propia voluntad es la que está firme en el sendero de la santidad personal."

Lean Efesios 5:15-17




Cuiden mucho su conducta y no procedan como necios, sino como personas sensatas que saben aprovechar bien el momento presente, porque estos tiempos son malos. No sean irresponsables, sino traten de saber cuál es la voluntad del Señor.
RE: Latest messages are at Holy Love Ministries (www.holylove.org) and Ministerios del Amor Santo (www.amorsanto.com)