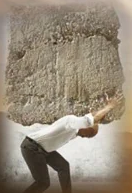 July 16, 2021
Feast of Our Lady of Mount Carmel

Once again, I (Maureen) see a Great Flame that I have come to know as the Heart of God the Father. He says: "Your 'spiritual house' cannot be built upon the sandy foundation of guilt over past sins. Believe in My Mercy. Trust in My Mercy. Only then will you be able to proceed to deeper virtue. Keep a focus on all I have provided for you – both corporeally and spiritually. To become closer to My Son is to meditate on His Passion and Death."

"Pray for the Church upon earth which is involved in a quagmire of controversy. The shadows of immorality hide the power of grace that My Son offers through the sacraments of the Church. Build up your spiritual household by breaking with habits of sin. Every 'spiritual house' must be built upon Holy Love – the 'rock' which supports obedience to My Commandments.* Such a 'household' cannot be easy prey to evil."

"The greatest stumbling block to holiness for many is unforgiveness. Pray to imitate My Mercy towards all and even yourself. In that way, you will firm up the 'rocks' in the foundation of your 'house' of holiness. Such a commitment will bring peace to your own heart and the hearts of those around you."

Read Hebrews 12:14 +
Strive for peace with all men, and for the holiness without which no one will see the Lord.

+ Scripture verse(s) asked to be read by God the Father.

 

16 de julio de 2021




Fiesta de Nuestra Señora del Monte Carmelo




Una vez más, yo (Maureen) veo una Gran Llama que he llegado a conocer como el Corazón de Dios Padre. Él dice: "Tu 'casa espiritual' no puede construirse sobre los cimientos arenosos de la culpa por los pecados pasados. Cree en Mi misericordia. Confía en Mi misericordia. Solo entonces podrás avanzar hacia una virtud más profunda. te he provisto, tanto corporal como espiritualmente. Acercarse más a Mi Hijo es meditar en Su Pasión y Muerte ".

"Oren por la Iglesia en la tierra que está envuelta en un atolladero de controversias. Las sombras de la inmoralidad esconden el poder de la gracia que Mi Hijo ofrece a través de los sacramentos de la Iglesia. Edifique su hogar espiritual rompiendo con los hábitos del pecado. La casa espiritual 'debe construirse sobre el Amor Santo, la' roca 'que sostiene la obediencia a Mis Mandamientos. * Una' casa 'así no puede ser presa fácil del mal ".

"El mayor obstáculo para la santidad para muchos es la falta de perdón. Ora para imitar Mi Misericordia hacia todos e incluso hacia ti mismo. De esa manera, fortalecerás las 'rocas' en los cimientos de tu 'casa' de santidad. Tal compromiso trae paz a tu propio corazón y al corazón de quienes te rodean ".

Leer Hebreos 12:14 +




Lucha por la paz con todos los hombres y por la santidad sin la cual nadie verá al Señor.
RE: Latest messages are at Holy Love Ministries (www.holylove.org) and Ministerios del Amor Santo (www.amorsanto.com)
Download e-Book!                                                                            ¡Descargar E-Libro!