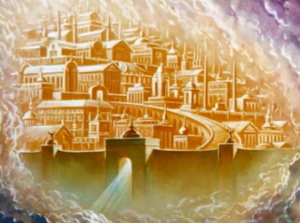 February 10, 2021
Once again, I (Maureen) see a Great Flame that I have come to know as the Heart of God the Father. He says: "These are the times when more and more civil laws will be levied against individual freedoms. Remember, no law can restrict what is embraced by your heart. Therefore, obey My Commandments and love Me above all else and your neighbor as yourself. This is the definition of your salvation. All else is of no consequence and is passing."

"The more you purify what you hold in your heart, the higher your place in Heaven. This is how you empty your heart of the world and become more and more holy."

Read 2 Timothy 2:21-22+

If any one purifies himself from what is ignoble, then he will be a vessel for noble use, consecrated and useful to the master of the house, ready for any good work. So shun youthful passions and aim at righteousness, faith, love, and peace, along with those who call upon the Lord from a pure heart.

+ Scripture verses asked to be read by God the Father.

 

10 de Febrero del 2021
Nuevamente veo una gran llama que he llegado a reconocer como el Corazón de Dios Padre. Dice: "Estos son tiempos en los que se impondrán cada vez más leyes civiles en contra de las libertades individuales. Recuerden, ninguna ley puede restringir lo que abrazan en sus corazones. Por lo tanto, obedezcan Mis mandamientos y ámenme a Mí por sobre todas las cosas y al prójimo como a ustedes mismos. Esta es la definición de su salvación. Todo lo demás es intrascendente y pasajero."

"Mientras más purifiquen lo que guardan en el corazón, más alto su lugar en el Cielo. Así es como vacían su corazón del mundo y se vuelven cada vez más santos."

Lean 2ª Timoteo 2:21-22




Si alguien se mantiene libre de esos errores será como un recipiente noble y santificado, que presta utilidad a su dueño para toda clase de obras buenas. No cedas a los impulsos propios de la juventud y busca la justicia, la fe, el amor y la paz, junto con todos los que invocan al Señor con un corazón puro.
RE: Latest messages are at Holy Love Ministries and Ministerios del Amor Santo