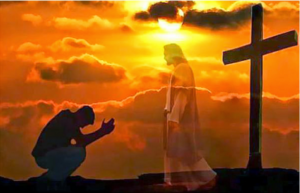 September 8, 2021
Once again, I (Maureen) see a Great Flame that I have come to know as the Heart of God the Father. He says: "Satan is confounded by the soul who trusts in My Mercy. Such a one cannot be assailed with guilt for past sins and transgressions. The one who trusts in My Mercy is at peace in the present moment. He knows that I love him and his peace of heart allows him to be My most perfect instrument."

"Do not be eager for forgiveness or understanding from mortal man, as so many place themselves above My Mercy and persecute the ones who have been washed clean by My Omnipotent Mercy. Mere mortals must not presume to judge in a Divine Way."

"Do not be discouraged by the ones who presume to be holy but do not walk in the light of forgiveness. These ones must hasten to My Mercy themselves."

Read Colossians 3:12-13+




Put on then, as God's chosen ones, holy and beloved, compassion, kindness, lowliness, meekness, and patience, forbearing one another and, if one has a complaint against another, forgiving each other; as the Lord has forgiven you, so you also must forgive.




+ Scripture verses asked to be read by God the Father.

 

8 de Septiembre del 2021
Nuevamente veo una gran llama que he llegado a reconocer como el Corazón de Dios Padre. Dice: "El alma que confía en Mi misericordia confunde a Satanás. Un alma así no puede abrumarse por la culpa de los pecados y ofensas pasadas. La persona que confía en Mi Misericordia está en paz en el momento presente. Ella sabe que Yo la amo, y la paz de su corazón le permite ser Mi instrumento más perfecto."

"No anhelen el perdón o la comprensión del hombre mortal, pues muchos se ponen por encima de Mi misericordia y persiguen a los que han sido lavados por Mi omnipotente misericordia. Los simples mortales no deben intentar juzgar de manera divina."

"No se desanimen por los que se creen santos, pero no actúan a la luz del perdón. Estos son los que tienen que acudir rápidamente a Mi misericordia."

Lean Colosenses 3:12-13




Como elegidos de Dios, sus santos y amados, revístanse de sentimientos de profunda compasión. Practiquen la benevolencia, la humildad, la dulzura, la paciencia. Sopórtense los unos a los otros, y perdónense mutuamente siempre que alguien tenga motivo de queja contra otro. El Señor los ha perdonado: hagan ustedes lo mismo.
RE: Latest messages are at Holy Love Ministries (www.holylove.org) and Ministerios del Amor Santo (www.amorsanto.com)