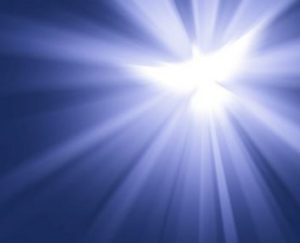 September 7, 2021
Once again, I (Maureen) see a Great Flame that I have come to know as the Heart of God the Father. He says: "The time is upon you when those who live in the Truth must unite in the Spirit. Evil has united and is accomplishing more than you realize. I am calling My Remnant to hold fast to their faith and tradition. Persevere in prayer. Represent the Truth in the face of disbelief."

"Set yourselves apart from the world and the opinions of the worldly. You are under My Dominion. You cannot worry or chase after the approvals of those who have compromised the Truth. Be strong in discerning good from evil, for therein lies your salvation. In your hearts, unite in a prayer of victory over all untruth. My Strength is with you and setting you apart from those devoted to sin. Unite in prayer in your hearts."

Read Philippians 2:1-2+




So if there is any encouragement in Christ, any incentive of love, any participation in the Spirit, any affection and sympathy, complete my joy by being of the same mind, having the same love, being in full accord and of one mind.




Read 2 Thessalonians 2:13-15+




But we are bound to give thanks to God always for you, brethren beloved by the Lord, because God chose you from the beginning to be saved, through sanctification by the Spirit and belief in the truth. To this he called you through our gospel, so that you may obtain the glory of our Lord Jesus Christ. So then, brethren, stand firm and hold to the traditions which you were taught by us, either by word of mouth or by letter.

+ Scripture verses asked to be read by God the Father.

 

7 de Septiembre del 2021
Nuevamente veo una gran llama que he llegado a reconocer como el Corazón de Dios Padre. Dice: "Llega el tiempo cuando los que viven en la verdad tienen que estar unidos en espíritu. El mal se ha unido y está logrando más de lo que ustedes imaginan. Hago un llamado a Mi Resto para que se aferre a su fe y a la tradición. Perseveren en la oración. Sean representantes de la verdad ante la incredulidad."

"Apártense del mundo y de las opiniones de los que son mundanos. Ustedes están bajo Mi dominio. No deben buscar ni preocuparse por las opiniones de quienes han negociado la verdad. Sean fuertes al discernir el bien del mal, porque en eso radica su salvación. En sus corazones, únanse en una oración de victoria sobre toda falsedad. Mi fuerza está con ustedes y los está separando de quienes están dedicados al pecado. Únanse en oración en sus corazones."

Lean Filipenses 2:1-2




Si la exhortación en nombre de Cristo tiene algún valor, si algo vale el consuelo que brota del amor o la comunión en el Espíritu, o la ternura y la compasión, les ruego que hagan perfecta mi alegría, permaneciendo bien unidos. Tengan un mismo amor, un mismo corazón, un mismo pensamiento.

2ª Tesalonicenses 2:13-15




Nosotros, por nuestra parte, siempre debemos dar gracias a Dios, a causa de ustedes, hermanos amados por el Señor. En efecto, Dios los eligió desde el principio para que alcanzaran la salvación mediante la acción santificadora del Espíritu y la fe en la verdad. Él los llamó, por medio de nuestro Evangelio, para que posean la gloria de nuestro Señor Jesucristo. Por lo tanto, hermanos, manténganse firmes y conserven fielmente las tradiciones que aprendieron de nosotros, sea oralmente o por carta.
RE: Latest messages are at Holy Love Ministries (www.holylove.org) and Ministerios del Amor Santo (www.amorsanto.com)