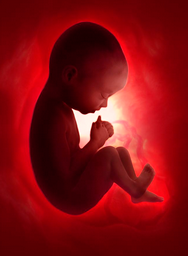 January 31, 2021
Once again, I (Maureen) see a Great Flame that I have come to know as the Heart of God the Father. He says: "Despite mankind's indebtedness to Me, I never reject a repentant heart. Sorrow for sins is the key to My Mercy. My Mercy is from age to age and endures forever. The human heart must be convicted of his wrongdoing and regret his sins. Then, I will flood his soul with My Unbounded Mercy."

"Today, however, I do not see that there is regret on the part of politicians in their role for easy access to abortion. They do not live in the Truth of good versus evil. Rather, they view their office as the means of their infallibility. But, My Commandments do not change or bend according to a soul's importance in the world. Every soul – no matter his station in the world – is liable to My Judgment which is based upon his obedience to My Commandments. The Truth is life begins at conception – anyone who interferes with the human life thereafter is guilty of murder. This cannot be changed because of unpopularity."

"Mankind's acceptance or rejection of this determines the future of his soul."

Read 2 Timothy 4:1-5+
I charge you in the presence of God and of Christ Jesus who is to judge the living and the dead, and by his appearing and his kingdom: preach the word, be urgent in season and out of season, convince, rebuke, and exhort, be unfailing in patience and in teaching. For the time is coming when people will not endure sound teaching, but having itching ears they will accumulate for themselves teachers to suit their own likings, and will turn away from listening to the truth and wander into myths. As for you, always be steady, endure suffering, do the work of an evangelist, fulfil your ministry.

+ Scripture verses asked to be read by God the Father.

 

31 de Enero del 2021
Nuevamente veo una gran llama que he llegado a reconocer como el Corazón de Dios Padre. Dice: "A pesar de que la humanidad está en deuda Conmigo, Yo nunca rechazo un corazón contrito. El dolor por los pecados es la clave de Mi misericordia. Mi misericordia es de generación en generación y es eterna. El corazón humano debe estar convencido de sus malas acciones y arrepentirse de sus pecados. Entonces, Yo llenaré su alma con Mi misericordia sin límites."

"Hoy, sin embargo, no veo que haya ese arrepentimiento en los políticos por su papel de facilitar el acceso al aborto. Ellos no viven en la verdad del bien frente al mal. En cambio, ven su puesto como el medio a su infalibilidad, pero Mis mandamientos no cambian ni se amoldan según la importancia de un alma en el mundo. Cada alma, independientemente de su posición en el mundo, está sujeta a Mi juicio, el cual se basa en su obediencia a Mis mandamientos. La verdad es que la vida inicia en el momento de la concepción. Cualquier persona que interfiera con la vida humana a partir de ese momento es culpable de asesinato. Esto no se puede cambiar por no ser popular."

"La aceptación o el rechazo de esto determina el futuro del alma de la humanidad."

Lean 2ª Timoteo 4:1-5
Yo te conjuro delante de Dios y de Cristo Jesús, que ha de juzgar a los vivos y a los muertos, y en nombre de su Manifestación y de su Reino: proclama la Palabra de Dios, insiste con ocasión o sin ella, arguye, reprende, exhorta, con paciencia incansable y con afán de enseñar. Porque llegará el tiempo en que los hombres no soportarán más la sana doctrina; por el contrario, llevados por sus inclinaciones, se procurarán una multitud de maestros que les halaguen los oídos, y se apartarán de la verdad para escuchar cosas fantasiosas. Tú, en cambio, vigila atentamente, soporta todas las pruebas, realiza tu tarea como predicador del Evangelio, cumple a la perfección tu ministerio.
RE: Latest messages are at Holy Love Ministries and Ministerios del Amor Santo