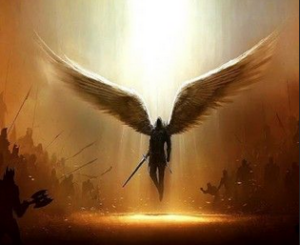 October 3, 2021
Once again, I (Maureen) see a Great Flame that I have come to know as the Heart of God the Father. He says: "Children, be united in the Truth of these Messages.* The Truth never changes in any instance. The Truth you are being fed in these Messages stands as a fortress against the evils of these times. These Messages support Wisdom from above – not the type of worldly wisdom which man is tricked by, thinking he has all the answers. Never be tempted away by self-reliance. Always see the Hand of My Grace in your midst.""Always await the next grace which will lead you and guide you and bring you to the fullness of personal holiness you are called to. Never consider yourselves better than anyone who is not privy to the same grace as you. This is spiritual pride and a trap of Satan for those not mature in their spirituality."

"Keep track of your adherence to Holy Love and Holy Humility. These two are the vehicles which move you forward in holiness."

Read James 3:13-18+

Who is wise and understanding among you? By his good life let him show his works in the meekness of wisdom. But if you have bitter jealousy and selfish ambition in your hearts, do not boast and be false to the truth. This wisdom is not such as comes down from above, but is earthly, unspiritual, devilish. For where jealousy and selfish ambition exist, there will be disorder and every vile practice. But the wisdom from above is first pure, then peaceable, gentle, open to reason, full of mercy and good fruits, without uncertainty or insincerity. And the harvest of righteousness is sown in peace by those who make peace.

+ Scripture verses asked to be read by God the Father.

 

3 de Octubre del 2021
Nuevamente veo una gran llama que he llegado a reconocer como el Corazón de Dios Padre. Dice: "Hijos, estén unidos en la verdad de estos Mensajes. La verdad nunca cambia en ningún caso. La verdad que se les da en estos Mensajes permanece como una fortaleza contra los males de estos tiempos. Estos Mensajes apoyan la sabiduría de lo alto; no el tipo de sabiduría mundana con la que el hombre es engañado, creyendo que tiene todas las respuestas. Nunca dejen que la autosuficiencia los tiente. Vean siempre la mano de Mi gracia en medio de ustedes.""Esperen siempre la siguiente gracia que los guiará y los conducirá y los llevará a la plenitud de la santidad personal a la que son llamados. Nunca se consideren mejores que alguien que no tiene acceso a la misma gracia que ustedes. Esto es soberbia espiritual y es una trampa de Satanás para quienes no tienen madurez espiritual."

"Vigilen su adherencia al Amor Santo y a la santa humildad. Estos son los vehículos que los hacen avanzar en la santidad."

Lean Santiago 3:13-18




El que se tenga por sabio y prudente, demuestre con su buena conducta que sus actos tienen la sencillez propia de la sabiduría. Pero si ustedes están dominados por la rivalidad y por el espíritu de discordia, no se vanaglorien ni falten a la verdad. Semejante sabiduría no desciende de lo alto sino que es terrena, sensual y demoníaca. Porque donde hay rivalidad y discordia, hay también desorden y toda clase de maldad. En cambio, la sabiduría que viene de lo alto es, ante todo, pura; y además, pacífica, benévola y conciliadora; está llena de misericordia y dispuesta a hacer el bien; es imparcial y sincera. Un fruto de justicia se siembra pacíficamente para los que trabajan por la paz.
RE: Latest messages are at Holy Love Ministries (www.holylove.org) and Ministerios del Amor Santo (www.amorsanto.com)