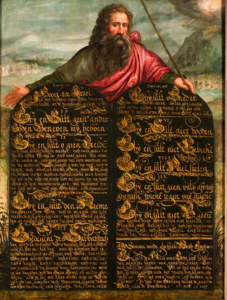 July 30, 2021
Once again, I (Maureen) see a Great Flame that I have come to know as the Heart of God the Father. He says: "These days are evil. More faith is placed in technology than in My Omnipotence. The latest technology can trace people wherever they go, keep track of their spending habits and make man accountable to the unseen minds behind their 'smartphones'. Through the ages, history provides accounts of how I hold mankind accountable, even though I am unseen. This Truth is not respected, as man ignores My Commandments. More respected is technological knowledge."

"I desire man's love. This is why I still speak to mankind through these Messages.* If you love, you will try to please me. I never look the other way when My Commandments are profaned. I continue to call souls to repentance. Forgive yourselves and each other. Then, love Me."

Read Luke 17:3-4 +




Take heed to yourselves; if your brother sins, rebuke him, and if he repents, forgive him; and if he sins against you seven times in the day, and turns to you seven times, and says, 'I repent,' you must forgive him."

+ Scripture verse(s) asked to be read by God the Father.

 

30 de julio de 2021
Una vez más, yo (Maureen) veo una Gran Llama que he llegado a conocer como el Corazón de Dios Padre. Él dice: "Estos días son malvados. Se pone más fe en la tecnología que en Mi Omnipotencia. La última tecnología puede rastrear a las personas dondequiera que vayan, realizar un seguimiento de sus hábitos de gasto y hacer que el hombre sea responsable ante las mentes invisibles detrás de sus 'teléfonos inteligentes'". A través de los siglos, la historia proporciona relatos de cómo hago responsable a la humanidad, aunque no me vean. Esta Verdad no se respeta, ya que el hombre ignora Mis Mandamientos. Más respetado es el conocimiento tecnológico ".

"Deseo el amor del hombre. Por eso todavía hablo a la humanidad a través de estos Mensajes. * Si amas, intentarás complacerme. Nunca miro para otro lado cuando Mis mandamientos son profanados. Sigo llamando a las almas al arrepentimiento. Perdónense a ustedes mismos ya los demás. Entonces, ámenme ".

Leer Lucas 17: 3-4 +




Mirad por vosotros mismos; si tu hermano peca, repréndelo, y si se arrepiente, perdónalo; y si peca contra ti siete veces al día, y se vuelve a ti siete veces y dice: 'Me arrepiento', debes perdonarlo ".

+ El (los) versículo (s) de las Escrituras que Dios el Padre pidió que fueran leídos.
RE: Latest messages are at Holy Love Ministries (www.holylove.org) and Ministerios del Amor Santo (www.amorsanto.com)