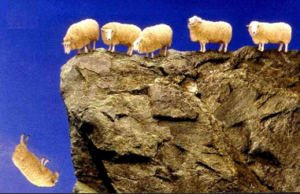 July 27, 2021
Once again, I (Maureen) see a Great Flame that I have come to know as the Heart of God the Father. He says: "It is necessary that the hearts of leaders be convicted in the Truth in order for the conscience of the world to be converted to the Truth. Leadership which does not embrace My Commandments is errant leadership. Those in the role of leadership will be judged according to how many souls they led to salvation and how many they lost. I did not impart My Commandments to the world just for some, but for all."

"Pray for all world leaders that they realize their grave responsibility before me. Woe to those leaders who use false religions to persecute – even kill – My followers. The heart of the world will not be changed so long as leaders transgress Holy Love."

Read Wisdom 6:1-11,24+

Listen therefore, O kings, and understand; learn, O judges of the ends of the earth.




Give ear, you that rule over multitudes, and boast of many nations.




For your dominion was given you from the Lord, and your sovereignty from the Most High, who will search out your works and inquire into your plans.




Because as servants of his kingdom you did not rule rightly, nor keep the law, nor walk according to the purpose of God, he will come upon you terribly and swiftly, because severe judgment falls on those in high places.




For the lowliest man may be pardoned in mercy, but mighty men will be mightily tested.




For the Lord of all will not stand in awe of any one, nor show deference to greatness; because he himself made both small and great, and he takes thought for all alike.




But a strict inquiry is in store for the mighty.




To you then, O monarchs, my words are directed, that you may learn wisdom and not transgress.




For they will be made holy who observe holy things in holiness, and those who have been taught them will find a defense.




Therefore set your desire on my words; long for them, and you will be instructed.




A multitude of wise men is the salvation of the world.




+ Scripture verses asked to be read by God the Father.

 

27 de Julio del 2021
Nuevamente veo una gran llama que he llegado a reconocer como el Corazón de Dios Padre. Dice: "Es necesario que los corazones de los líderes se convenzan de la verdad para que la conciencia del mundo se convierta a la verdad. El liderazgo que no abraza Mis mandamientos es un liderazgo erróneo. Quienes tienen un rol de liderazgo serán juzgados de acuerdo a la cantidad de almas que guiaron a la salvación y a las almas que se perdieron. Yo no le di Mis mandamientos al mundo solo para unos cuantos, sino para todos."

"Recen pidiendo que todos los líderes del mundo se den cuenta de la seria responsabilidad que tienen ante Mí. Ay de aquellos líderes que utilizan falsas religiones para perseguir –incluso matar– a los que me siguen. El corazón del mundo no cambiará mientras los líderes transgredan el Amor Santo."

Lean Sabiduría 6:1-11, 24




¡Escuchen, reyes, y comprendan! ¡Aprendan, jueces de los confines de la tierra! ¡Presten atención, los que dominan multitudes y están orgullosos de esa muchedumbre de naciones! Porque el Señor les ha dado el dominio, y el poder lo han recibo del Altísimo: él examinará las obras de ustedes y juzgará sus designios, ya que ustedes, siendo ministros de su reino, no han gobernado con rectitud ni han respetado la Ley ni han obrado según la voluntad de Dios, él caerá sobre ustedes en forma terrible y repentina, ya que un juicio inexorable espera a los que están arriba. Al pequeño, por piedad, se le perdona, pero los poderosos serán examinados con rigor. Porque el Señor de todos no retrocede ante nadie, ni lo intimida la grandeza: él hizo al pequeño y al grande, y cuida de todos por igual. Pero los poderosos serán severamente examinados. A ustedes, soberanos, se dirigen mis palabras, para que aprendan la Sabiduría y no incurran en falta; porque los que observen santamente las leyes santas serán reconocidos como santos, y los que se dejen instruir por ellas, también en ellas encontrarán su defensa. Deseen, entonces, mis palabras; búsquenlas ardientemente, y serán instruidos. …Una multitud de sabios es la salvación del mundo, y un rey sensato asegura la estabilidad de su pueblo.
RE: Latest messages are at Holy Love Ministries (www.holylove.org) and Ministerios del Amor Santo (www.amorsanto.com)