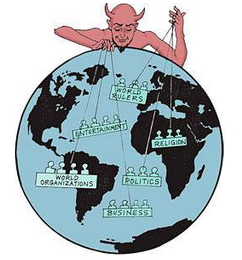 October 19, 2021
Once again, I (Maureen) see a Great Flame that I have come to know as the Heart of God the Father. He says: "Children, once again, I appeal to you to pray often and from the heart. Do not pray amidst great distractions as this weakens your prayer effort. Surrender your hearts to Me as a child tries to please his father. With your fervent prayers, I try to balance the Scale of Justice which St. Michael holds in his hands. Because of your prayers, I am able to solve many problems bubbling up in the world around you. I save your strongest prayers to undo the tangled e

fforts of Satan which threaten world peace."

"He uses miscommunication, technology, fashions and more in ways which only evil could encourage. Your prayers help to reveal his twisted plans and his convoluted use of power. You may never know in this life the strength of your prayers or how they bring unity where there has been dangerous discord."

"So it is, I speak to you today to lift your spirit and to help you to understand how much I need and appreciate your prayers. Without your prayer effort, there would be no world to save."

Read Philippians 2:1-2+

So if there is any encouragement in Christ, any incentive of love, any participation in the Spirit, any affection and sympathy, complete my joy by being of the same mind, having the same love, being in full accord and of one mind.

Read Romans 8:28+

We know that in everything God works for good with those who love him, who are called according to his purpose.

+ Scripture verses asked to be read by God the Father.

 

19 de Octubre del 2021
Nuevamente veo una gran llama que he llegado a reconocer como el Corazón de Dios Padre. Dice: "Hijos, una vez más les suplico que recen con frecuencia y con el corazón. No recen en medio de grandes distracciones, porque esto debilita su esfuerzo de oración. Entréguenme sus corazones como un niño intenta agradar a su padre. Con sus oraciones fervientes, Yo puedo nivelar la balanza de la justicia que san Miguel detiene con sus manos. Gracias a sus oraciones, Yo puedo resolver muchos problemas que brotan en el mundo a su alrededor. Yo reservo sus oraciones más fuertes para deshacer los esfuerzos enredados de Satanás que amenazan la paz del mundo."

"Él utiliza la falta de comunicación, la tecnología, la moda y más, en formas que solamente el mal podría alentar. Sus oraciones ayudan a revelar sus planes enredados y su retorcido uso del poder. Tal vez nunca conozcan en esta vida la fuerza de sus oraciones ni cómo logran la unión donde ha habido una grave discordia."

"Así que hoy les hablo para animar su espíritu y ayudarlos a comprender lo mucho que necesito y aprecio sus oraciones. Sin el esfuerzo de oración por parte de ustedes, no habría mundo que salvar."

Lean Filipenses 2:1-2




Si la exhortación en nombre de Cristo tiene algún valor, si algo vale el consuelo que brota del amor o la comunión en el Espíritu, o la ternura y la compasión, les ruego que hagan perfecta mi alegría, permaneciendo bien unidos. Tengan un mismo amor, un mismo corazón, un mismo pensamiento.

Romanos 8:28




Sabemos, además, que Dios dispone todas las cosas para el bien de los que lo aman, de aquellos que él llamó según su designio.
RE: Latest messages are at Holy Love Ministries (www.holylove.org) and Ministerios del Amor Santo (www.amorsanto.com)