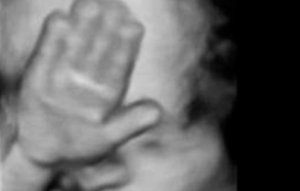 January 30, 2021
Once again, I (Maureen) see a Great Flame that I have come to know as the Heart of God the Father. He says: "Once, I told you, My Messenger,* that in the future the good would suffer along with the bad.** Now, I tell you, that your 'President' is calling upon My Wrath with his unconscionable abortion policies.*** My Justice must be satisfied. The scale of My Justice must be balanced. Soon, there will be no more time for stern warnings such as this one today. I remind you of Sodom and Gomorrah where abortions were not legalized."

"Today, once again, I call for repentance on the part of the conscience of this nation.**** My soldiers of Truth, while they mourn the loss of the last President,***** must make reparation for the errors of the current leader who unlawfully reigns over your nation. Remember, you still have a free will. No one can stop your prayers from the heart. Use your rosaries****** as the weapon of choice against the present-day evil. While My Justice must be satisfied, your prayers can still mitigate My Justice, as I am All-Mercy. Appeal to My Mercy by prayer and sacrifice."

Read Jonah 3:1-10+




Then the word of the Lord came to Jonah the second time, saying, "Arise, go to Nineveh, that great city, and proclaim to it the message that I tell you." So Jonah arose and went to Nineveh, according to the word of the Lord. Now Nineveh was an exceedingly great city, three days' journey in breadth. Jonah began to go into the city, going a day's journey. And he cried, "Yet forty days, and Nineveh shall be overthrown!" And the people of Nineveh believed God; they proclaimed a fast, and put on sackcloth, from the greatest of them to the least of them. Then tidings reached the king of Nineveh, and he arose from his throne, removed his robe, and covered himself with sackcloth, and sat in ashes. And he made proclamation and published through Nineveh, "By the decree of the king and his nobles: Let neither man nor beast, herd nor flock, taste anything; let them not feed, or drink water, but let man and beast be covered with sackcloth, and let them cry mightily to God; yea, let every one turn from his evil way and from the violence which is in his hands. Who knows, God may yet repent and turn from his fierce anger, so that we perish not?" When God saw what they did, how they turned from their evil way, God repented of the evil which he had said he would do to them; and he did not do it.

Read 1 Timothy 2:1-6+

First of all, then, I urge that supplications, prayers, intercessions, and thanksgivings be made for everyone, for kings and all who are in high positions, so that we may lead a quiet and peaceable life in all godliness and dignity. This is right and is acceptable in the sight of God our Savior, who desires everyone to be saved and to come to the knowledge of the Truth. For there is one God; there is also one mediator between God and humankind, Christ Jesus, Himself human, who gave Himself a ransom for all – this was attested at the right time.

+ Scripture verses asked to be read by God the Father.

 

30 de Enero del 2021
Nuevamente veo una gran llama que he llegado a reconocer como el Corazón de Dios Padre. Dice: "Alguna vez Yo te dije, mensajera Mía, que en el futuro, los buenos sufrirían junto con los malos. Hoy les digo que su 'Presidente' (Joseph R. Biden) está invocando Mi Ira con sus desmesuradas políticas de aborto. Mi Justicia tiene que satisfacerse. La balanza de Mi Justicia tiene que estar equilibrada. Pronto, ya no habrá tiempo para advertencias severas como la de hoy. Les recuerdo Sodoma y Gomorra, donde los abortos no eran legales."

"Hoy, una vez más, llamo al arrepentimiento por parte de la conciencia de esta Nación. Mis soldados de la verdad, aunque lamentan la pérdida del último Presidente (Donald J. Trump), tienen que hacer expiación por los errores del actual líder que gobierna ilegalmente su Nación. Recuerden, ustedes todavía tienen el libre albedrío. Nadie puede detener sus oraciones sinceras. Utilicen sus Rosarios como el arma preferida contra el mal actual. Aunque Mi Justicia tiene que satisfacerse, sus oraciones todavía pueden mitigarla, porque Yo soy todo misericordia. Invoquen Mi misericordia con oración y sacrificio."

Lean Jonás 3:1-10




La palabra del Señor fue dirigida por segunda vez a Jonás, en estos términos: "Parte ahora mismo para Nínive, la gran ciudad, y anúnciale el mensaje que yo te indicaré". Jonás partió para Nínive, conforme a la palabra del Señor. Nínive era una ciudad enormemente grande: se necesitaban tres días para recorrerla. Jonás comenzó a internarse en la ciudad y caminó durante todo un día, proclamando: "Dentro de cuarenta días, Nínive será destruida". Los ninivitas creyeron en Dios, decretaron un ayuno y se vistieron con ropa de penitencia, desde el más grande hasta el más pequeño. Cuando la noticia llegó al rey de Nínive, este se levantó de su trono, se quitó su vestidura real, se vistió con ropa de penitencia y se sentó sobre ceniza. Además, mandó proclamar en Nínive el siguiente anuncio: "Por decreto del rey y de sus funcionarios, ningún hombre ni animal, ni el ganado mayor ni el menor, deberán probar bocado: no pasten ni beban agua; vístanse con ropa de penitencia hombres y animales; clamen a Dios con todas sus fuerzas y conviértase cada uno de su mala conducta y de la violencia que hay en sus manos. Tal vez Dios se vuelva atrás y se arrepienta, y aplaque el ardor de su ira, de manera que perezcamos". Al ver todo lo que los ninivitas hacían para convertirse de su mala conducta, Dios se arrepintió de las amenazas que les había hecho y no las cumplió.
RE: Latest messages are at Holy Love Ministries and Ministerios del Amor Santo
Download e-Book!                                                                            ¡Descargar E-Libro!