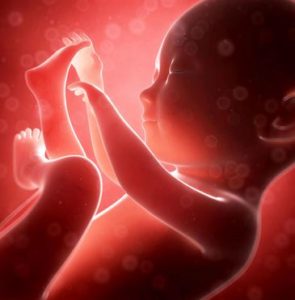 September 3, 2021
Once again, I (Maureen) see a Great Flame that I have come to know as the Heart of God the Father. He says: "We have a small, but important victory in the moral fight to stop abortion. Your Supreme Court upheld the right of the state of Texas to ban abortions once a heartbeat is heard.* We must continue to pray that life – human life – is recognized for what it is at the moment of conception. Look for Satan to retaliate."

"The storm 'Ida', which dealt a surprising blow as it worked its way up the eastern part of your country, is a firm reminder that the people of this nation** needs to turn to My Protection and Provision in every present moment. Never presume that you are not vulnerable to Satan's attacks. It is never My Will that My children suffer. However, the Hand of My Protection is often lifted when My Commandments*** are flagrantly ignored. Each soul needs to realize his vulnerability apart from My Protection."

"Trust in My Omnipotent Provision and Protection to guide you to the safety of My Arms."

Read Psalm 5:11-12+

But let all who take refuge in you rejoice, let them ever sing for joy; and do defend them, that those who love your name may exult in you. For you bless the righteous, O LORD; you cover him with favor as with a shield.

+ Scripture verses asked to be read by God the Father.

 

3 de septiembre de 2021
Una vez más, yo (Maureen) veo una Gran Llama que he llegado a conocer como el Corazón de Dios Padre. Él dice: "Tenemos una pequeña, pero importante victoria en la lucha moral para detener el aborto. Su Corte Suprema defendió el derecho del estado de Texas a prohibir los abortos una vez que se escuche un latido del corazón. * Debemos continuar orando para que la vida – humana vida – se reconoce por lo que es en el momento de la concepción. Busque a Satanás para tomar represalias ".

"La tormenta 'Ida', que asestó un golpe sorprendente mientras avanzaba hacia la parte oriental de su país, es un firme recordatorio de que la gente de esta nación ** necesita acudir a Mi protección y provisión en cada momento presente. Nunca presumas que no eres vulnerable a los ataques de Satanás. Nunca es Mi Voluntad que Mis hijos sufran. Sin embargo, la Mano de Mi Protección a menudo se levanta cuando Mis Mandamientos *** son ignorados flagrantemente. Cada alma necesita darse cuenta de su vulnerabilidad aparte de Mi protección ".

"Confía en Mi Omnipotente Provisión y Protección para guiarte a la seguridad de Mis Brazos".

Lea el Salmo 5: 11-12 +

Pero que se regocijen todos los que se refugian en ti, que canten siempre de alegría; y defiéndelos, para que los que aman tu nombre se regocijen en ti. Porque tú bendices a los justos, oh SEÑOR; lo cubres de gracia como con un escudo.

+ Los versículos de las Escrituras pidieron ser leídos por Dios el Padre.
RE: Latest messages are at Holy Love Ministries (www.holylove.org) and Ministerios del Amor Santo (www.amorsanto.com)