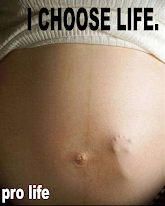 September 11, 2021
Once again, I (Maureen) see a Great Flame that I have come to know as the Heart of God the Father. He says: "Trust in My Mercy when Satan tempts you to discouragement over past sins. If you confess them, it does not do any good to keep considering them. I respect the repentant heart. It is My poor children who have no introspection that should fear My Wrath."

"Continue to seek perfection in personal holiness for that pleases Me. Draw strength from the past by learning the ways Satan tempts you. Then, close the doors to those temptations. This effort pleases Me. I give such courageous souls the strength to overcome their weaknesses. When nations repent and abolish legalized abortion, then you will see world peace. Then, the nations will not be visited by pandemics and variants after variants of the same bacteria. Repentance is the vaccine that covers every disease."

Read Jonah 3:10+

When God saw what they did, how they turned from their evil way, God repented of the evil which he had said he would do to them; and he did not do it.

+ Scripture verses asked to be read by God the Father.

 

11 de Septiembre del 2021
Nuevamente veo una gran llama que he llegado a reconocer como el Corazón de Dios Padre. Dice: "Confíen en Mi misericordia cuando Satanás los tiente al desaliento por los pecados del pasado. Si ustedes los confiesan, no es de ninguna utilidad seguir pensando en ellos. Yo respeto al corazón arrepentido. Los que deberían tener miedo de Mi ira son los pobres hijos Míos que no se examinan."

"Sigan buscando la perfección en la santidad personal porque eso me agrada. Obtengan fortaleza del pasado aprendiendo de las formas en que Satanás los tienta. Luego, cierren las puertas de esas tentaciones. Este esfuerzo me agrada. A esas almas valientes, Yo les otorgo la fuerza para superar su debilidad. Cuando las naciones se arrepientan y eliminen el aborto legalizado, ustedes verán la paz del mundo. Entonces, las naciones no tendrán pandemias ni variantes tras variantes del mismo microrganismo. El arrepentimiento es la vacuna que cubre toda enfermedad."

Lean Jonás 3:10




Al ver todo lo que los ninivitas hacían para convertirse de su mala conducta, Dios se arrepintió de las amenazas que les había hecho y no las cumplió.
RE: Latest messages are at Holy Love Ministries (www.holylove.org) and Ministerios del Amor Santo (www.amorsanto.com)